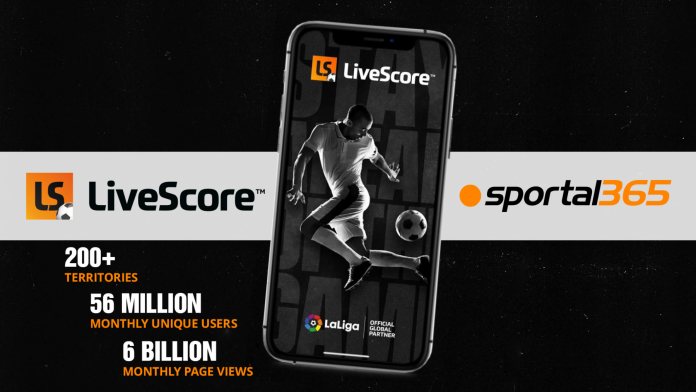 LiveScore has continued to grow its offering with the integration of Sportal365's sports content management system which seeks to 'enrich LiveScore's editorial content'.
The new partnership is expected to support LiveScore in strengthening its brand engagement and interactivity across its global audience.
Ric Leask, Marketing Director at LiveScore, commented: "We are delighted to announce our new partnership with Sportal365, who are leading specialists in sports editorial content management systems.
"In using Sportal365's data-driven content publishing platform, we can enhance the experience for millions of LiveScore users, building our sports audiences by delivering premium content and engaging products. Our partnership with Sportal365 will accelerate this ambition and ensure LiveScore remains the go-to sports updates destination for fans around the globe."
Earlier this month, LiveScore confirmed that all remaining matches in Italy's Serie A season will be broadcast to UK fans after securing live streaming rights after launching its first streaming service.
Stilian Shishkov, CEO and Founder of Sportal365, added: "We are thrilled that LiveScore have chosen Sportal365 to deliver our industry leading sports content management system. LiveScore are the world's leading sports updates provider, having built a much-loved brand which caters for millions of sports fans in an incredibly challenging space.
"We are excited now to help facilitate the production of truly immersive content, allowing LiveScore's editorial teams to take full advantage of our platform's capabilities."