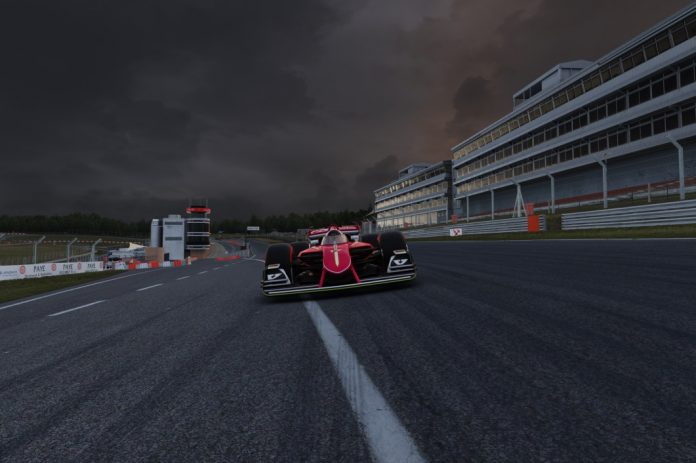 Gfinity and Abu Dhabi Motorsport Management (ADMM) have announced that Red Bull is the sixth team to be added to its new sim racing tournament, the V10 R-League, joining the likes of Williams, Fordzilla (Ford's esports department), JEASA Suzuki, Racing Point, and the all new Yas Heat.
Red Bull Racing Esports has competed in all major sim racing titles with the manufacturer looking to claim part of the competition's £100,000 prize pool.
Luke Jones, Red Bull Racing Esports, Senior Manager, commented: "Red Bull Racing Esports prides itself on being at the forefront of sim racing and taking on new challenges when they arise. By joining the V10-R League we hope to prove that our team of drivers are highly adaptable and able to compete in any new and exciting formats presented to them. 
"The competition and powerful new car should make for some gripping on-track battles. We are looking forward to the season getting underway and with the drivers we have in our squad, we'll do what we can to fight for the inaugural title."

The competition has also revealed its format, which title the league will be competitive in and what tracks the eRacers will be driving on.

Firstly, the V10 League will be played on the Assetto Corsa title and will be virtually competing on famous tracks such as Yas Marina, Monza, Brands Hatch, Laguna Seca, and Vallelunga. 
The format will see teams face each other once in a round robin format competing in three different 'match types': a Head to Head Race, a Relay Race and a Team Race. In the end points will be given depending on performance and after seven match days a victory will be ground. 
Nick Westwood, Executive Producer at Gfinity, said: "We wanted to create a format that is as entertaining as possible for the viewer. Each of our races require overtaking and both attack and defence strategy, they are short form, sprint challenges and teams will deploy drivers in different ways. For example one driver can be used to hold position, one to race off and make gains and one who can attack with aggressive overtakes.
"Much like Cricket did with T20, we want this championship to inject more drama and fun into racing."
Steven Umfreville, Executive Commercial Director ADMM, stated: "Having the support and commitment of iconic racing brands such as red bull esports team is testament to the concept as we build the natural home for professional sim-racing competition together."

A date for the competition has yet to be revealed, however, the competition has confirmed that there will be eight teams competing, meaning that two more organisations have yet to be unveiled.