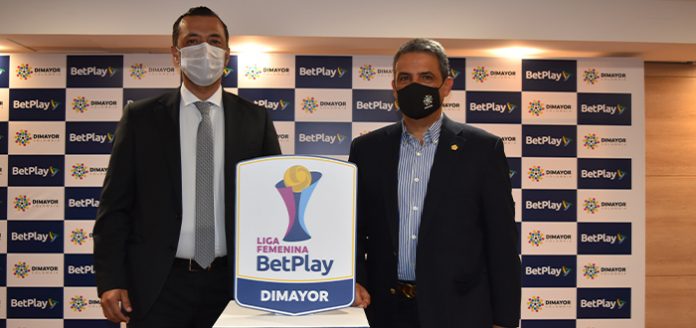 The Major Division of Colombian Professional Football, Dimayor, has confirmed that BetPlay will become the new major sponsor of the Liga Femenina.
As part of the three-year deal, the women's top tier has been rebranded as the Liga Femenina BetPlay, which came into play last Friday.
Fernando Jaramillo, Dimayor president, put on record his gratitude towards BetPlay for pledging their support to the Liga Femenina: "[Thanks to] our effort and our sponsors, we can have a women's league.
"We'll be able [to enjoy] them, but not only their football, because in this country [women's football] goes beyond the sport. They're showing that Colombian women are empowered and they represent many things."
BetPlay revealed it had agreed a four-year deal with the governing authority of Colombian football in January, and would be sponsoring all four professional football competitions.
The flagship sportsbook has now expanded its reach to their female counterparts, in an agreement that runs until 2023.
Jaramillo reaffirmed: "We have sponsors interested in this sport like BetPlay, and we have to look for many more. The goal is to have a longer tournament, that has more games and at the same level as men's football leagues."
"In the future we have to create a sustainable system. The national government will remain committed and next year we'll receive resources from FIFA."