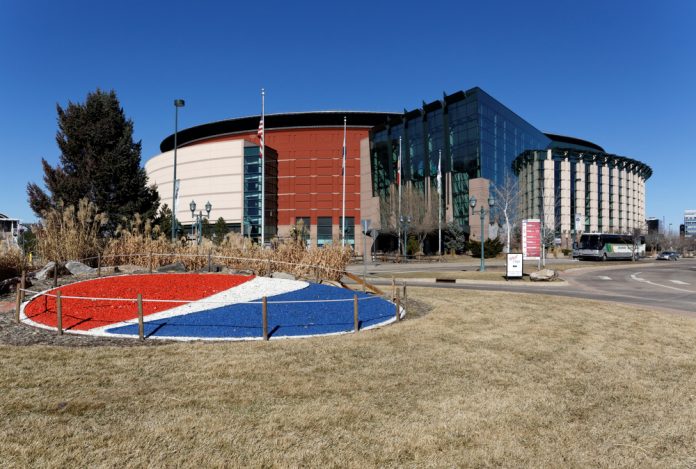 Kroenke Sports and Entertainment (KSE) and aluminium packing company Ball Corporation have agreed deals with a handful of professional sporting teams to become the official infinity recyclable aluminium packaging partner.
As part of the deal, the Pepsi Center, home to National Basketball Association (NBA) side Denver Nuggets, will be rebranded as the Ball Arena.
The venue has been known as the Pepsi Center since 1999 but under the terms of the agreement, it will finally take on a new name.
Meanwhile the National Football League's (NFL) Los Angeles Rams, who are owned by KSE, will switch to using recyclable aluminium cups for draft beer and cocktail beverages, served at the SoFi Stadium.
Ball Corporation will also put on sustainability awareness events in and around the area to make improvements to the community.
Chairman, President and Chief Executive of Ball Corporation, John A Hayes, commented: "This is an important moment in sports and entertainment, and we are proud to partner with Kroenke Sports & Entertainment to advance sustainability in venues by implementing real-world solutions to the packaging waste crisis."
"We are committed to making recycling an easy, everyday choice for consumers by providing them with infinitely recyclable aluminium cans, bottles and cups that can be used and back on a store shelf in just 60 days, and enhancing recycling infrastructure in venues. We look forward to continuing to work with KSE to bring about positive change for years to come."
Ball Corporation will become Premier League giants Arsenal's official sustainable aluminium beverage packaging partner, too, helping to reduce the club's footprint on the environment by moving away from plastic packaging.
Peter Silverstone, Commercial Director at Arsenal, said: "This is the start of an exciting journey between Arsenal and Ball Corporation. Underpinned by cutting-edge technology and a strong belief in the power of education, sustainability is a core pillar of Ball Corporation's business. 
"They have a great track record in this space and the global agreement with the KSE group – which includes a Premier League club with its global reach and engagement – shows their understanding of the power of football and a commitment to making a difference across sport."