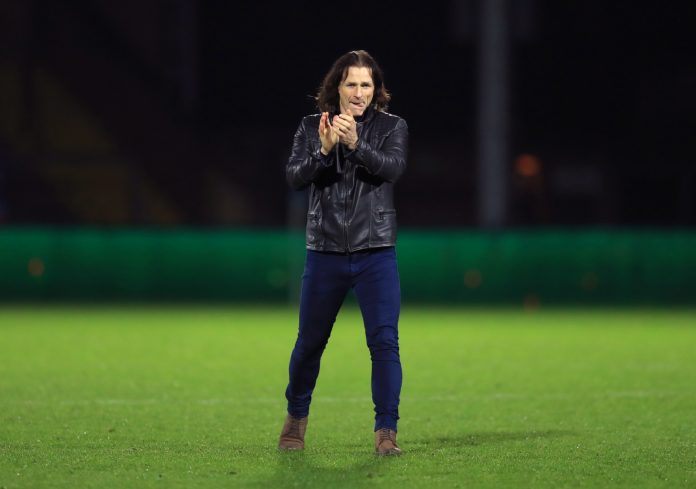 The Premier League's Chief Executive Richard Masters has made a pledge to prevent English Football League (EFL) clubs from folding amid the COVID-19 crisis, saying that 'no EFL club need to go out of business'.
Yesterday, the EFL negotiated a rescue package worth £250 million with the Premier League, after months of back and forth between the governing bodies to jointly agree upon a suitable sum.
Championship clubs will receive £200 million and the remaining £50 million grant will be split between League One and Two. The Premier League will pay out £15 million to secure a £200 million loan which will be offered to Championship clubs on an interest-free basis.
Clubs will be given until June 2024 to repay the fees and loans will be capped, meaning no club will be entitled to borrow more than £8.33 million.
League One and Two rejected the top flight's initial offer of £50 million in October, stating that the figure fell woefully short of what clubs would need to ensure their survival amid the pandemic.
"The Premier League is a huge supporter of the football pyramid and is well aware of the important role clubs play in their communities," Masters commented. "Our commitment is that no EFL club need go out of business due to COVID-19.
"All football clubs continue to suffer significant financial losses as a result of the pandemic, but Premier League Shareholders today unanimously agreed to provide additional funding and support for EFL clubs in real financial distress.
"We are very pleased to have reached this agreement and we stand together with the EFL in our commitment to protect all clubs in these unprecedented times."
In October, the Premier League scrapped Project Big Picture, which would have seen EFL clubs benefit from 25% of all future television deals.
The EFL was also excluded from the UK government's Sport Winter Survival Package after Culture Secretary Oliver Dowden suggested that the Department of Digital, Culture, Media and Sport (DCMS) was relying upon the Premier League to bail the Championship, League One and Two out. However, many suggested that the top flight should not be expected to come to the EFL's financial aid, as Premier League sides themselves had a lack of revenue streams as a result of the spectator ban.
EFL Chair, Rick Parry, explained: "Our overarching aim throughout this process has been to ensure that all EFL Clubs survive the financial impact of the pandemic. I am pleased that we have now reached a resolution on behalf of our clubs and as we have maintained throughout this will provide much needed support and clarity following months of uncertainty.
"I would like to thank Richard Masters and Gary Hoffman for their efforts on behalf of the Premier League, and of course their shareholders, for making this welcome, tangible commitment to the professional game at a time when it has needed it most."
Since March, games have been staged behind closed doors to prevent the spread of the coronavirus and it was reported that 10 EFL clubs were struggling to pay players' wages due to lost income from ticketing sales.
On Tuesday evening, a handful of EFL clubs welcomed supporters back into stadiums, with 34 teams permitted to fill venues to a limited capacity. Among those were Championship newcomers Wycombe Wanderers; 1000 fans were allowed to watch their side in action in the second tier for the first time in the club's history against Stoke City at Adams Park.