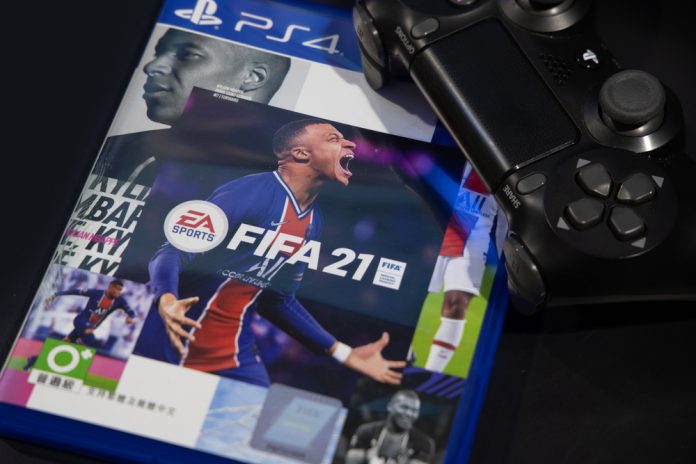 Electronic Arts (EA) is reviewing its European terms of play related to its 'Ultimate Team' mode of the popular FIFA video game series, aiming to avoid further regulatory disputes.  
Games industry news sources report that the latest 'FIFA patch' features a code input that will allow developers to disable Ultimate Team in certain countries which hold conflicting gambling laws in place.
Last Tuesday, the FUT Watch database tweeted out a code for a pop-up message which read: 'FIFA Ultimate Team is currently not accessible due to a demand from the authorities of your region.'
— FUT Watch (@FutWatch) December 8, 2020
Compliance with European gambling laws has been a major difficulty for the developer in recent years, as the presence of loot boxes in EA titles (particularly FIFA) – has led to regulatory penalties and high court disputes of its services. 
The news has come at a time when the presence of 'loot boxes' in video games has been receiving a significant amount of public attention, particularly with regards to the harmful effects they can have on young people.
Earlier in the year, teenager Jonathan Peniket told the BBC how he spurned £3000 of his life savings on FUT packs after becoming addicted to purchasing players within the video game.
"I stress this before saying that I feel compelled to tell my story of how 'loot box gambling' led to one of the worst experiences of my life," he opened up to the broadcaster.
"I distinctly remember back in 2012, when I first asked my parents if I could use my money to buy packs, and my frustration when my dad said the packs were 'gambling', before finally agreeing.
"Four years followed of spending more and more money on player packs – each time seeking that buzz that would only occasionally come."
Beyond Europe, EA has faced probes with regards to loot box classifications within the United States and Canada. 
The games publisher recently faced a €10 million fine in the Netherlands in 2018, after the Dutch gambling authority Kansspelautoriteit (KSA) ruled that FIFA's loot boxes – known in the game as player packs – violated the country's gambling regulations.
In a statement, a KSA representative said: "Gamers are often young and therefore particularly susceptible to developing an addiction. As such, gambling elements have no place in such games."
Similarly, a legal case in France earlier this year saw a lawyer argue that FIFA Ultimate Team should be reclassified as a gambling product after his client spent more than €600 over a five month period, without ever receiving a 'big player'.
In certain regions, such as Belgium, players are able to use the Ultimate Team mode but can only purchase players using the in-game currency, FUT coins, to build their team, as opposed to real currency.
The subject matter of loot boxes and game designs is not explicit to EA-alone. Countering concerns games developers have stated that loot boxes feature in game-play as a vital component of monetising of content.
Furthermore, games developers have stated that regulators have deemed a number of in-game components as loot boxes, misclassifying 'in game rewards' for players that have achieved a skill or new level of competence. 
This summer the EU published its  'Internal Market and Consumer Protection' (IMCO), on loot boxes and game designs in which the agency detailed a number of legislative complexities in member state regulatory authorities distinguishing gaming and gambling laws.
Meanwhile in the UK, DCMS stated that it would proceed with its first review of loot box controls as part of its review of the '2005 Gambling Act', in which it promised MPs and the Children's Commissioner to revise all laws directly impacting under-age audiences. 
Amid changing circumstances, EA may opt to simply remove the feature altogether in certain countries after being forced to remove loot boxes across more regions.