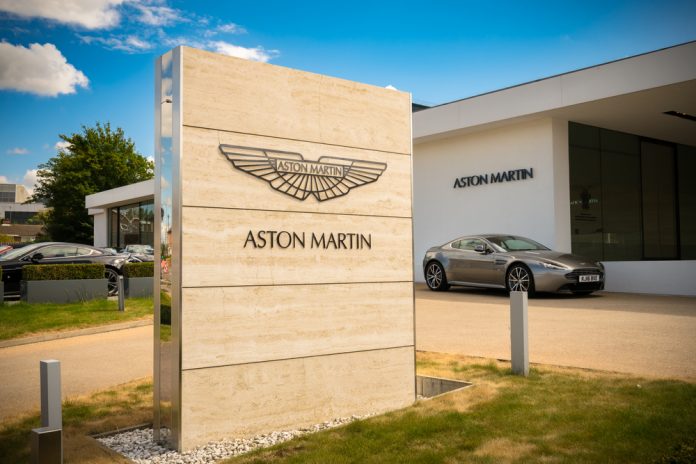 The Formula One team of iconic British auto-manufacturer Aston Martin has signed a multi-year title sponsorship agreement with Cognizant.
Aston Martin is set to return to the Formula One circuit for the first time in 60 years, following a £182 billion investment by Canadian businessman Lawrence Stroll, the owner of Racing Point F1, which is being rebranded as Aston Martin F1.
Meanwhile, American IT firm Cognizant has ambitious plans on expansion into international markets such as the UK, France, Germany, Australia and Singapore.
As part of the new sponsorship agreement, which is esteemed to be worth between £20 million and £30 million per season, the team will compete as Aston Martin Cognizant F1. 
"The return of Aston Martin to Formula One after more than 60 years away is a landmark moment in the history of the sport," said Stroll.
"Everyone knows what Aston Martin stands for, but the Formula One team will allow us to take the essence of the brand to new places, building on the strong foundations laid by the previous iterations of the team.
"I'm hugely proud that we can start this new chapter with the support of Cognizant.
"In today's world, as the digital revolution continues, I can't think of a more suitable or valuable partner to work with us as we strive to make Aston Martin one of the greatest teams in the sport."
In addition to the title sponsorship, Cognizant will utilise its IT capabilities to equip the Aston Martin F1 team with computing and software solutions in a digital transformation role.
The firm's Chief Marketing Executive, Gaurav Chand, was a key figure in negotiating the agreement.
"Formula 1 is so conducive to technology and technology makes such a big difference," he commented. "Our services are all along the lines of next generation digital services that Cognizant has deep expertise on.
Brian Humphries, CEO of Cognizant, added: "We are absolutely thrilled to be the title partner of Aston Martin Cognizant Formula One Team. Our global brands have much in common.
"We are both innovative, forward-looking firms that like to move fast, stay focused, and lead from the front."
Formula One's 23 race season is set to begin on 21 March with the Australian Grand Prix, finishing in Abu Dhabi in December. This year's schedule will feature the first ever World Championship race held in Saudi Arabia.