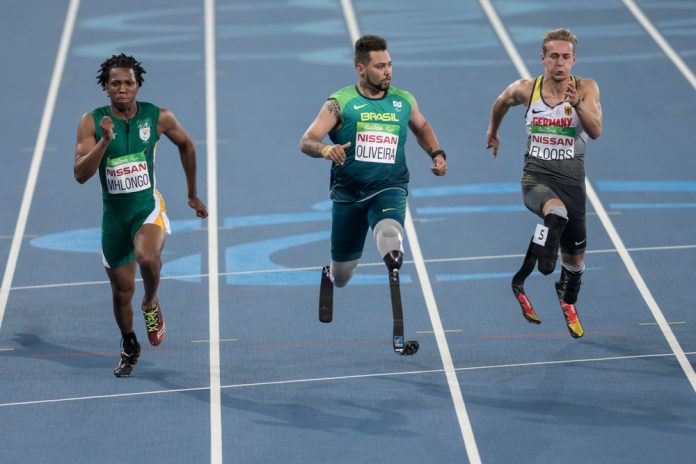 Switzerland-based sports media agency Infront has gained the European broadcasting rights for the Beijing 2022 and Paris 2024 Paralympic Games.
The deal with the International Paralympic Committee (IPC) saw the agency, which is owned by the Beijing-based Wanda Group, replace the European Broadcasting Union as the regional broadcaster for the tournaments.
Infront will provide coverage of the games in 51 European territories, with the notable exception of France in 2024 and the UK in both 2022 and 2024, where free-to-air Channel 4 has retained its broadcasting rights.
However, the agency will provide coverage in Russia, which its predecessor Eurovision Sport – the sports wing of EBU – has been excluded from.
Infront are hoping to capitalise on the previous success of the games, pointing to Channel 4's coverage of the 2012 London Paralympic Games in particular, which were viewed by more than two thirds of the British population.
This success was replicated at the 2016 games in Rio de Janeiro, where the average audience share grew by 50%.
"The Paralympic Games provide a fantastic platform to showcase outstanding and inspirational human stories," said Philippe Blatter, President and CEO of Infront.
"We believe in the transformational power of the Games to positively change perception of persons with disabilities. 
"I am delighted that both the IPC and the local organising committees of the Beijing 2022 and Paris 2024 Games can see that Infront is the partner who will increase the reach and impact of the event."
In addition to broadcasting the games, Infront will work alongside Paralympic sports stakeholders in a content creation role, maximising the storytelling potential of the tournaments and broadening athletes' exposure.
IPC President Andrew Parsons, said: "We are now one year into arguably the most important decade yet for the Paralympic Movement, a decade whereby we want to unlock the potential of the Paralympic Games and do more to drive social inclusion for the world's one billion persons with disabilities.
"Improving the broadcast offering and reach of the Paralympic Games is key for us and we were greatly impressed with Infront's ambition and enthusiasm to work with the IPC and Organising Committees to further develop the Paralympic Games."