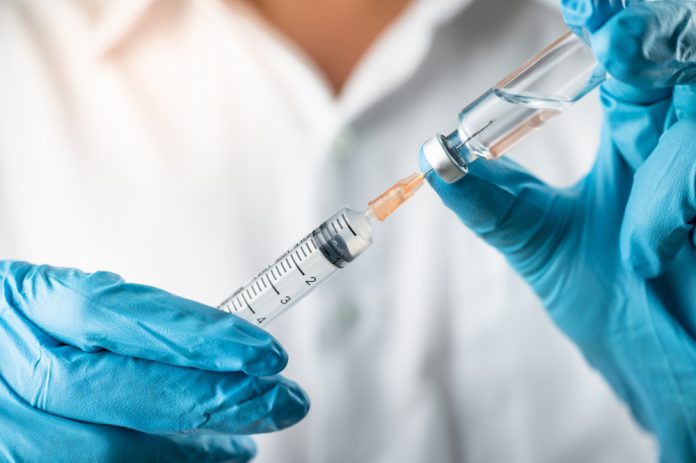 British Olympic athletes participating in the Tokyo 2020 Games should not receive the vaccine before vulnerable groups and essential workers, the British Olympic Association (BOA) chief has said.
According to Sky News reports, the BOA and the UK Sport funding agency have made attempts to ensure athletes can all be vaccinated by the time the rescheduled Tokyo Games get underway in July.
However, Andy Anson, BOA Chief Executive suggested that it may not be until mid-way through the Olympics that athletes receive inoculations.
"They won't get priority access now because I think everyone – athletes included – would agree that the priority is the people who need it most; the frontline workers, the elderly, those with health issues and that's the first wave of vaccination," Anson explained.
"There will come a time, hopefully in late spring/summer ahead of the Olympic Games when the athletes can be vaccinated.
"But we'll do that when it's appropriate and when the government feels it's appropriate. We will be having conversations with the government, but more about when the time is right."
The longest serving member of the International Olympic Committee (IOC), Dick Pound, stated that should all athletes be vaccinated in time, global participation in the summer games should be possible.
"In Canada where we might have 300 or 400 hundred athletes – to take 300 or 400 vaccines out of several million in order to have Canada represented at an international event of this stature, character and level – I don't think there would be any kind of a public outcry about that," he told Sky News.
"It's a decision for each country to make and there will be people saying they are jumping the queue but I think that is the most realistic way of it going ahead."
Insider Insight: Calls for Olympic athletes to receive the vaccine ahead of other more vulnerable groups has been met with a mixed response. Although the Tokyo Games would run more smoothly, should athletes be inoculated, it is doubtful that the BOA and IOC will be able to come to an agreement before the summer.