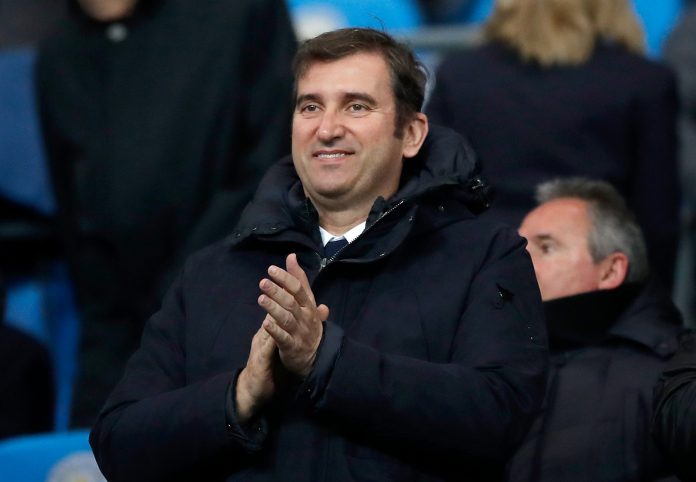 Club Bolivar has joined the City Football Group (CFG) after the holding company announced that the South American side had been acquired as its first partner club.
CGF partially or completely owns football clubs in 11 countries but the Club Bolivar deal is the first time the Abu-Dhabi organisation has 'partnered' with a team.
Club Bolivar, which competes in the Bolivian Primera División, is one of the most successful clubs in the region, with 29 domestic top tier titles to its name.
Partnering with CFG will grant the top tier side access to the holding company's multi-club infrastructure and contacts, allowing the club to increase sponsorship revenue, improve facilities and develop key executives. Additionally, the club will benefit from scouting and coaching training, advice on how to develop its youth academy and the implementation of sports science methods.
"Today, a dream becomes reality," remarked Marcelo Claure, President of Club Bolivar. "Club Bolivar joins the City Football Group family as a partner club, consolidating a long-term project developing world-class football, corporate and infrastructure standards that will enable Club Bolivar to become even bigger.
"We will utilise the expertise and advice that CFG brings to continue in our goal to place Bolivar as a top club in Latin America."
CFG's portfolio includes the likes of Premier League giants Manchester City, Major League Soccer (MLS) franchise New York City FC, the A-League's Melbourne City FC and French second tier club Troyes.
Club Bolivar will become the second South American team controlled by the football investment group, after acquiring Paraguayan team Montevideo City Torque in 2017.
Ferran Soriano, CFG's Chief Executive, said: "This long-term agreement is the first of its kind and will enable Club Bolivar to draw down on and utilise the wide range of football industry expertise developed by City Football Group.
"As well as supporting Club Bolivar's ambitions, we have an opportunity to learn. Our work in Bolivia will certainly strengthen our knowledge of, and network in, South American football."
According to reports, the agreement will see Bolivar pay CFG a consultancy fee, as opposed to CFG buying a stake in the club.