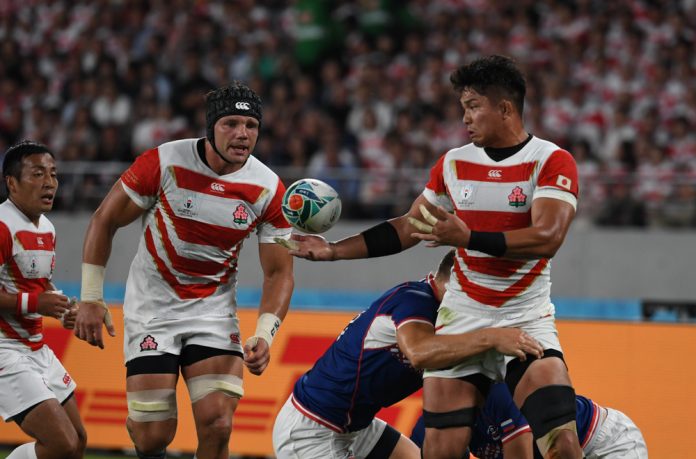 A new three-division rugby union league is set to debut in Japan in 2022, according to the country's Rugby Football Union.
The new league will feature 25 professional and amateur teams, with 12 playing in the top division, which will in turn be split into two groups of six.
Each team in the top flight will play two matches against the other teams in their group, and one match against every team from the other group. Standings will subsequently be decided based on total points for the season.
Seven teams will feature in the second division and six in the third division, with the added potential of promotion and relegation between the tiers.
Mayumi Taniguchi, Director of the league's Development Office, told journalists: "We want it to be the world's best league. We want to improve the Japan national team and Japanese players. We also want more competitive games."
There will be some significant differences between the new league and Japan's current rugby union system.
The current structure features a 16-team Top League and nine-team Top Challenge League. In addition, clubs are owned by corporate backers, whilst under the rules of the new league, all teams must operate entirely off their own revenues.
Despite the announcement, the new development is still a work in progress, as Taniguchi has stated that the first three seasons will be considered an initial trial phase, where format and regulations could be reconsidered.
"We have decided to install this format based on the commitment of developing our national team, so we need to offer games with parity and high quality…We would like to make sure we achieve the goal of profitability, we also wanted a format that will be easier for fans to understand and embrace," Taniguchi said.
Rugby union has become an increasingly popular sport in Japan, with the country hosting the 2019 Rugby World Cup. Furthermore, the Japanese national team is currently ranked 10th in the IRB's global rankings.