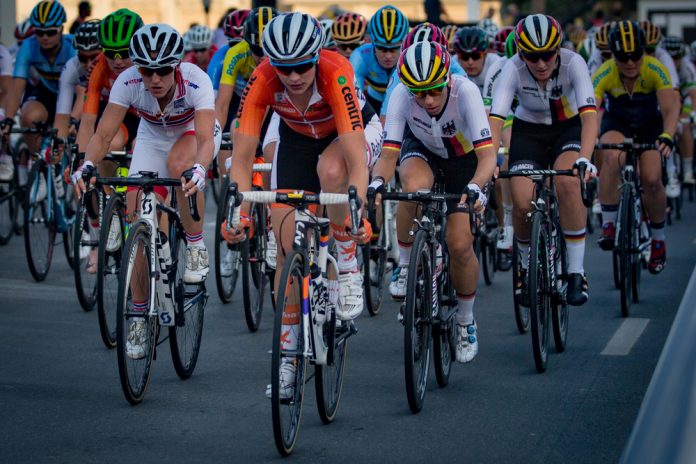 Eurosport has been granted the broadcasting rights to Union Cycliste Internationale (UCI) events in 35 different European territories throughout 2021.
This is a significant expansion of Eurosport's already extensive cycling portfolio, which includes every Grand Tour, all five Monuments and 35 UCI World Tour events, totalling 290 days of live men's and women's cycling.
Under the terms of the recent agreement with Eurovision Sport, the sports arm of the European Broadcasting Union (EBU), Eurosport has secured coverage of the final stages of the Cyclo-cross World Cup season, in addition to a range of Word Championships across the spectrum of cycle sports, including mountain biking and urban, road and track cycling.
The events will be streamed directly by Eurosport as well as via the channel's offering on Discovery+ and on the Global Cycling Network.
Andrew Georgiou, President of Eurosport, commented: "The new UCI agreement  secured through EBU is testament to our commitment serving the world's largest community of cycling fans, whether it be through Eurosport or Global Cycling Network, and strengthens Discovery's ties with the UCI. 
"Discovery is already working closely with the UCI on several initiatives, with Eurosport Events set to be a key partner in delivering the new UCI Track Cycling Champions League competition, due to kick off later this year."
Eurosport is the exclusive broadcaster of UCI events in the 35 markets and territories, with the exception of Albania, Belgium, Czech Republic, Germany, Italy, Netherlands, Poland, Slovakia, Slovenia, Spain, Switzerland and the UK.
The network also recently gained the broadcasting rights to the Extreme E electric SUV racing event, set to debut in March 2021. Eurosport's coverage of the series will be available in 75 territories across Europe, Africa, Asia and the Middle East.