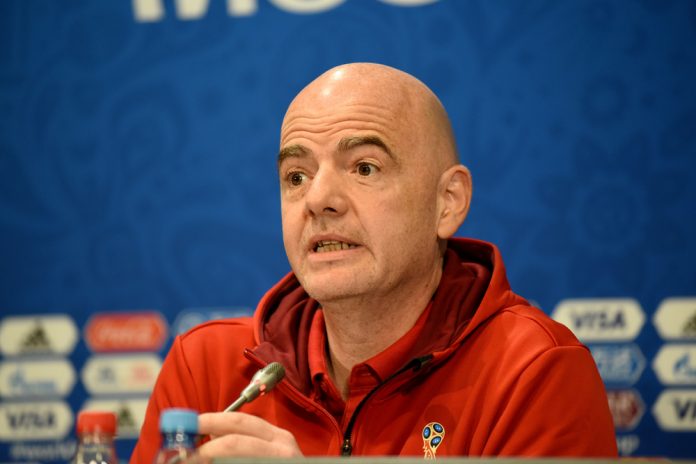 FIFA has told players that they will be banned from participating in future editions of the World Cup and other international tournaments sanctioned by the governing body if they take part in any European 'super league' competition.
Last year, reports emerged that suggested that a handful of clubs and companies were toying with the idea of forming a breakaway 'super league' division. 
Private firm Providence Equity Partners and Wall Street bank JP Morgan were touted as potential investors to get the project off the ground as soon as 2022, with Real Madrid President, Florentino Perez, pledging his support.
However, FIFA and the six continental federations have released a statement, vehemently refusing to recognise any new competition.
"In light of recent media speculation about the creation of a closed European 'super league' by some European clubs, FIFA and the six confederations once again would like to reiterate and strongly emphasise that such a competition would not be recognised by either FIFA or the respective confederation," the joint statement read.
"Any club or player involved in such a competition would as a consequence not be allowed to participate in any competition organised by FIFA or their respective confederation.
"The universal principles of sporting merit, solidarity, promotion and relegation, and subsidiarity are the foundation of the football pyramid that ensures football's global success and are, as such, enshrined in the FIFA and confederation statutes.
In October, it was said that both Liverpool and Manchester United were in talks to join a 'European Premier League'. It was also thought that Barcelona, among other teams, had been approached. However, the discussions never materialised.
The statement concluded: "Football has a long and successful history thanks to these principles. Participation in global and continental competitions should always be won on the pitch."
UEFA, the Confederation of African Football (CAF), the Asian Football Confederation (AFC), Concacaf, the Oceania Football Confederation (OFC) and Conmebol all signed the statement, along with FIFA's president Gianni Infantino.
The football governing body had planned to launch its new Club World Cup competition later this year, but plans were shelved due to a surge in COVID-19 cases. China was due to host the tournament, but it has now been delayed.