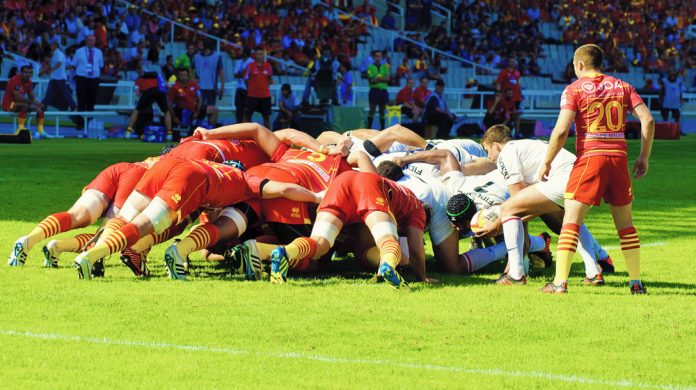 France's Ligue Nationale de Rugby (LNR) has issued the tender for the media rights to the country's elite Top 14 rugby union division.
The decision follows the announcement made by the Professional Football League (LFP) earlier this month to also put its media rights to tender.
Pay-television network CanalPlus is the current broadcaster of rugby union in France, and earlier this month handed back its media rights to top flight Ligue 1 football, dissolving a €330 million contract.
The firm's President, Maxime Saada, argued that French football broadcasting rights were overvalued, and called for the introduction of a pay-per-view system due to clubs such as Paris Saint-Germain generating significantly more revenue than smaller teams.
If CanalPlus is successful in renewing its rights to professional competitive rugby, it could gain more leverage in its dispute with the LFP.
The current agreement between CanalPlus and the LNR sees the broadcaster – which has provided coverage of the sport since 1995 – pay €97 million per season.
In addition, the company holds the international rights to the Top 14 for the 2019/20 to 2024/25 seasons. The domestic media rights agreement will expire at the end of the 2022/23 season.
Prior to the cancellation of the 2019/20 season due to the initial outbreak of COVID-19 in March 2020, CanalPlus had broadcast 60% of Top 14 fixtures and paid 85% of its fee.
Under the terms of the new tender, the successful bidder will cover four seasons from 2023/24 to 2026/27. The invitation also features combined reserve prices for three packages, totalling €105 million.
LNR President, Paul Goze, commented:  "We have been working on this tender for several months, because we need to plan for the future and allow clubs and the LNR to work with greater serenity and visibility, all the more so in the context of the current uncertainty related to the health crisis and its economic consequences.
"The prospect of the 2023 Rugby World Cup [in France] opens up great opportunities for the exposure and promotion of our sport."
The deadline for bids for the LNR rights is March 1 2021, exactly one month after the 1 February deadline for the submission of Ligue 1 tenders.