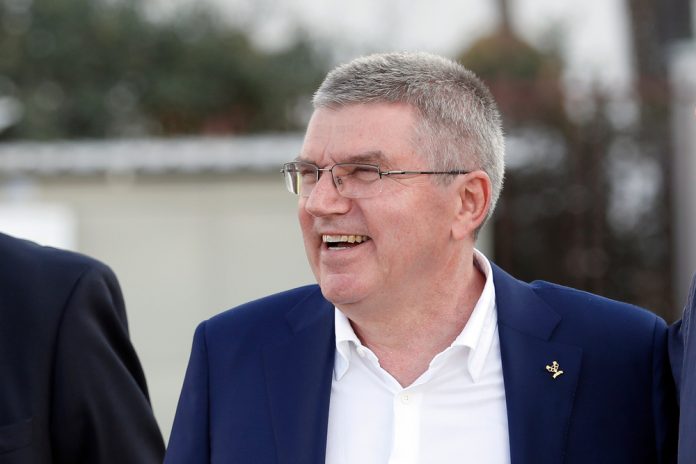 International Olympic Committee (IOC) President, Thomas Bach, has dispelled rumours surrounding the uncertainty of the rescheduled 2020 Tokyo Olympics.
There have been conflicting reports as to the government and IOC's stance on the Tokyo Games. Last week, The Times divulged that the Japanese government had 'privately concluded' that it would be too difficult to stage the delayed Olympic Games this year and instead would bid for the next available slot in 2032.
However, Bach said that the organisation would not waste its 'time and energy' on 'speculation', reasserting that it was not about 'whether' the event would go ahead, but 'how'.
He explained: "From a human point of view I can understand everybody who has concerns about the Olympic Games – when he or she is living in lockdown and does not know whether you can go to a restaurant or see your friends and family, these are circumstances in which it is extremely difficult to imagine the Olympic Games.
"But the responsibility of the government and the IOC is to look beyond this situation and to say it's not about the 'whether' the Games takes place, it's about the 'how'."
Next week, the IOC will publish its 'playbooks', informing stakeholders, national Olympic committees and team leaders of the counter-measures in place to prevent the spread of the virus, including social distancing, quarantine rules, immigration and accommodation.
"The organisation of a Games is already a complex challenge, but this complexity is multiplied when it comes to organising a postponed Games for the first time, and under the conditions of a pandemic," Bach continued.
"This is why we are so committed. This is not just something we are taking out of the blue or some wishful thinking – this is based on solid ground."
Commenting on the possibility of the Olympic Games being held behind closed doors, Bach refused to rule out the possibility of accommodating spectators.
He concluded: "Everybody would love to have full capacity stadia and roaring crowds. But if that is not possible, we will respect our principles and this is that safe organisation (of the Games) is the first priority."