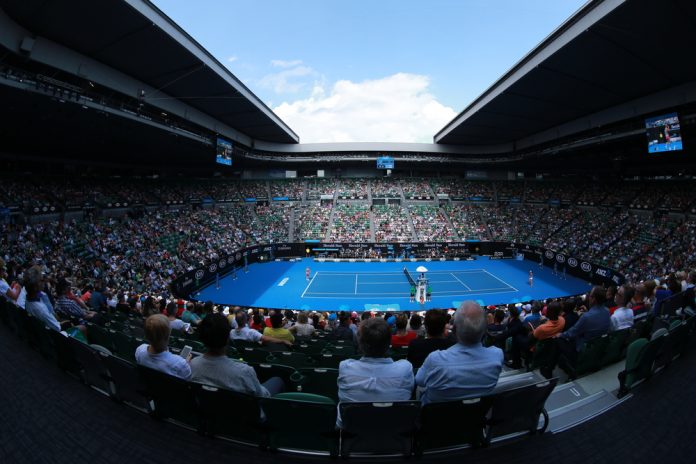 Up to 30,000 spectators per day will be allowed to attend the Australian Open tennis grand slam, it has been confirmed.
Victoria state's Sports Minister, Martin Pakula, announced that Melbourne Park will accommodate some of the biggest crowds at a sporting tournament anywhere in the world since the outbreak of the coronavirus.
However, the limit will be reduced to 25,000 for the final five days of the competition, which runs from 9 to 21 February.
Pakula explained: "It'll mean that over the 14 days, we will have up to 390,000 people here at Melbourne Park, and that's about 50 per cent of the average over the last three years. It will not be the same as the last few years but it will be the most significant international event with crowds that the world has seen in many, many months."
Since 15 January, over 1000 players have touched down in Australia ready for the tournament and the state of Victoria has gone 24 days and counting without recording a locally transmitted infection.
Players had to quarantine for 14 days and some were allowed to train up to five hours a day. However, 72 players were forced to stay in their rooms after passengers on the flight tested positive for COVID-19.
This attracted some criticism from fellow players when it was revealed that a handful of players, including Naomi Osaka, Rafael Nadal and Novak Djokovic, had been allowed to train and make use of an in-hotel gym whilst others were confined to their rooms. This led to allegations of preferential treatment by other players preparing for the competition.
Craig Tiley, Tennis Australia Chief Executive, told ABC in an interview: "No one is coming out of quarantine unless it is absolutely proved that they are not incubating the virus. They've had a test every day, there's no quarantine process in the world that has been as rigid as this one."