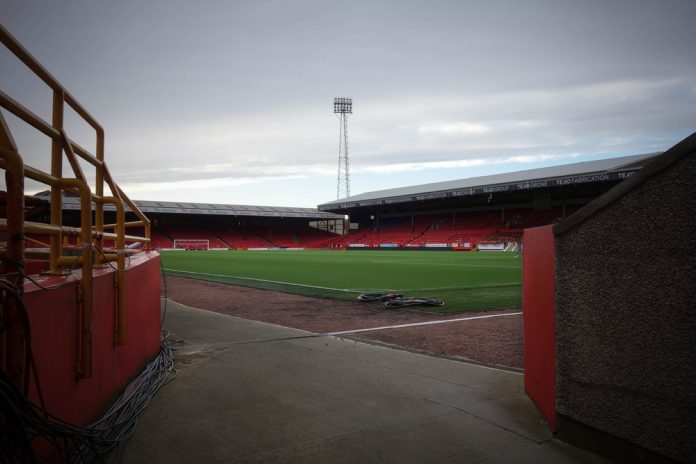 The Scottish Professional Football League (SPFL) has tapped Sport Collective GV6 to support the development and implementation of the league's commercial strategy as it continues its search for a new title sponsor.
The UK-based sports marketing agency has been tasked with seeking out a new title sponsor for the top four divisions in the country after Ladbrokes declined to renew its deal at the end of the 2019/20 campaign.
The newly merged agency has already tied down pizza franchise Papa John's as the SPFL's new sponsor until the end of the 2022/23 season. However, it now faces the task of finding a new title sponsor after the bookmaker, which served as the SPFL sponsor since 2015/16, opted against extending the biggest ever agreement in Scottish football.
The Scottish Premiership, Championship, League 1 and League 2 are now without a title sponsor and the current climate poses a challenge to Sport Collective GV6 and the SPFL in finding a new partner.
"Scottish football clubs have a unique place in the hearts and minds of fans around the world and this season, despite the challenges being faced by all sports, we are delivering record TV viewing figures to back that up," said SPFL Chief Executive, Neil Doncaster. "The League title partnership is an extremely exciting proposition and therefore we were keen to work with Sport Collective GV6 who share our beliefs and vision."
The sponsorship specialist and digital consultancy was formed in October by Sport Collective founders and former Commercial Executives at the FA, Sean McAuliffe and Peter Daire, and GV6 Sports founder and former Head of Commercial Development at the English Football League (EFL), Steve Maddren.
Maddren, who is now Director at Sport Collective GV6, explained: "Through our delivery of the Papa John's partnership into the SPFL, we have developed a strong understanding of the immense opportunity available for the right brand to connect and engage with the football and community audience through a multi-channel SPFL rights platform.
"We are looking forward to working with the team at the SPFL to create an innovative and progressive partnership to engage with fans in Scotland and the global stage, and feel incredibly proud to have been appointed by the SPFL."
In October, the Loch Lomond Group's vodka brand Glen's was signed as an official partner to the SPFL but the league faced backlash from the Scottish Labour Party. A health spokesperson for the party called for the SPFL to do more to 'control alcohol marketing in Scotland' and 'protect younger fans who are very susceptible to alcohol marketing'.