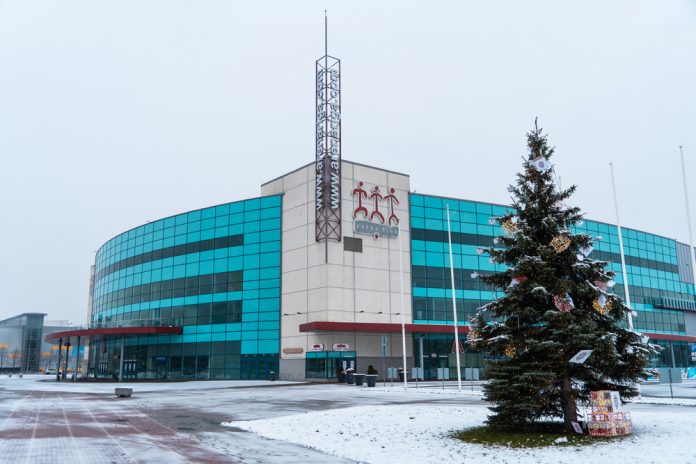 Latvia will solely stage the International Ice Hockey Federation (IIHF) Ice Hockey World Championship after Belarus was stripped of the co-hosting rights.
Last month, the sport's governing body opted to relocate the tournament from Minsk after sponsors threatened to withdraw their support, highlighting 'safety and security' concerns as the country endures a period of political unrest.
The IIHF received offers from neighbouring countries, including Lithuania, Denmark and Slovakia, however, the organisation has opted to hold the entire competition in the Latvian capital, Riga, which was set to co-host the tournament alongside Minsk.
IIHF President, Rene Fasel, released a statement which read: "I would like to thank our members from Denmark and Slovakia for their willingness to assume hosting duties for the World Championship on such short notice.
"But ultimately the council believes that keeping the whole tournament in one country allows us to be flexible.
"We can find cost-effective solutions to implement a bubble concept, but also we can put ourselves in a ready position to welcome fans to the World Championship if it is safe to do so."
All 16 teams will stay in the same hotel for the duration of the competition, which is scheduled from 21 May to 6 June, creating a 'bubble' environment.
Arena Riga has been chosen as the main host venue for the competition, whilst the Olympic Sports Centre is under construction to be converted into an ice rink to host Group A matches and two quarter-finals. In addition, the Daugava Ice Rink will be used as a practice venue.
Latvia solely hosted the men's Ice Hockey World Championship in 2006 and the country's team has been placed in Group B this year. The Belarusian national team will still be permitted to compete in the tournament and has been assigned to Group A.