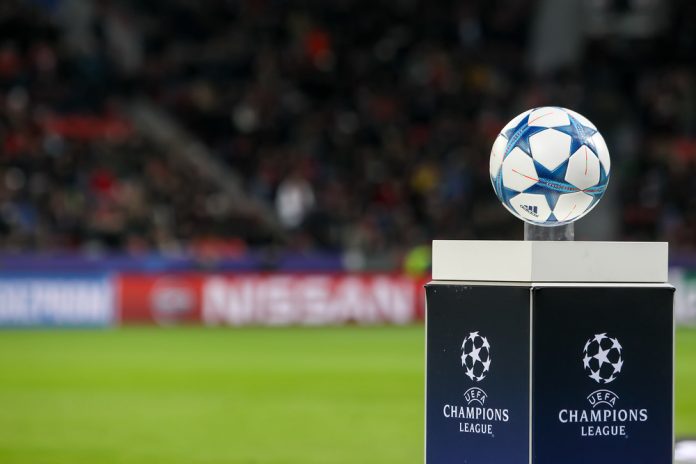 The European Leagues has highlighted concerns with proposals to revamp the UEFA Champions League from 2024 onwards in a new format dubbed the 'Swiss system'.
On Friday, 37 domestic leagues and associations across Europe met to discuss the potential reforms, which are said to be an attempt to ward off threats of a breakaway 'Super League'.
UEFA has suggested scrapping the current round-robin format in favour of the 'Swiss system'. The top eight teams in the table would qualify automatically for the last 16, and the next 16 teams would face off for the final eight places. All 32 teams would be assigned to a single league, instead of eight groups, with each team playing eight to 14 games.
The new design would provide a 'safety net' for clubs which miss out on qualification via domestic competitions, with two extra places on offer to countries based on a co-efficient ranking which would depend on historic performance.
European Leagues President and former UEFA Chief Executive, Lars-Christer Olsson, told The Times: "For me, it's a principle that the historic coefficient should not be part of an international competition at all.
"We will have a de facto closed Champions League."
The governing body has debated increasing the tournament from 125 games to 225, introducing 36 teams in the group stages instead of 32, and the European Leagues organisation has expressed 'strong concerns' about how extra fixtures would fit into the 'already very congested calendar'.
"The European Leagues welcome the consultation process led by UEFA and consider that the vision based on the so-called 'Swiss Model' is an improvement compared to the more radical proposals that emerged in 2019," the organisation said in a statement.
"The European Leagues look forward to working with UEFA and the other stakeholders, to further discuss all these important matters in order to find the best possible outcome for the whole of European football."
European Club Association (ECA) and Juventus Chairman, Andrea Agnelli, previously backed the Champions League overhaul and the use of the 'Swiss system'.
UEFA is set to brief its 55 national member associations on proposals today on reshaping the Champions League, Europa League and the Europa Conference League.