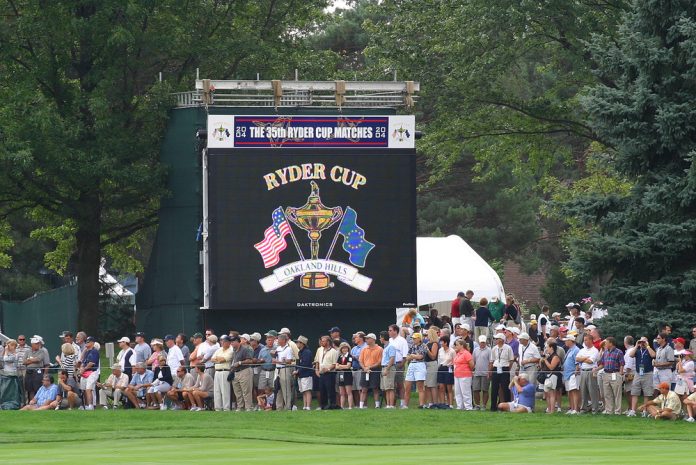 The PGA of America has penned a deal with Rolex, which will see the luxury watch manufacturer activate major golf championships onsite and in broadcast and digital spaces.
Under the terms of the agreement, the Swiss brand will become the official timekeeper and official partner of the PGA of America and its three annual tournaments: the PGA Championship, KPMG Women's PGA Championship and KitchenAid Senior PGA Championship.
Rolex will expand its presence in the Ryder Cup, having been chosen as presenting partner of the weekly Ryder Cup points standings. The watch manufacturer, which has been associated with Team Europe since 1995, has also received Ryder Cup worldwide partner status.
Guy Kinnings, European Tour Deputy Chief Executive and Ryder Cup Director, remarked: "Rolex's commitment to golf as a whole is unparalleled and this is therefore a truly momentous day both for the Ryder Cup and our sport as a whole. 
"The invaluable support of Rolex for over a quarter of a century has helped both the Ryder Cup and the European Tour grow and prosper. With their new alignment and agreement with our friends at the PGA of America, I am incredibly excited at what the future holds for an event which is already recognised as one of the greatest in all of sport."
In addition, Rolex will assume the position of presenting partner of the PGA, Women's PGA and Senior PGA player of the year accolades.
Through the partnership, Rolex will have a hand in PGA's grassroots initiatives, becoming the presenting partner of the annual PGA Professional Championship and the official timekeeper of PGA Golf Properties and PGA Frisco.
"This is a watershed moment for the PGA of America," added PGA of America President, Jim Richerson. "Rolex's long-standing belief in and support of golf has cultivated an aura of resiliency and trust within the game that is invaluable and, frankly, attractive for our 28,000-plus PGA Professionals to align with. 
"Their commitment to our Association, the PGA Professional Championship and our spectator Championships, all of which feature golf played at its highest level, allow our PGA Professionals to do what they do best, which is to impact the game in a positive fashion," Richerson said.
The 2022 PGA Championship will be staged at Southern Hills Country Club, which was chosen as a replacement for Donald Trump's Bedminster course after the former US President's venue was stripped of its hosting rights in January.
The organisation voted to terminate its contract with the Trump Organization when five people lost their lives when Trump incited his supporters to march on the Capitol Building.