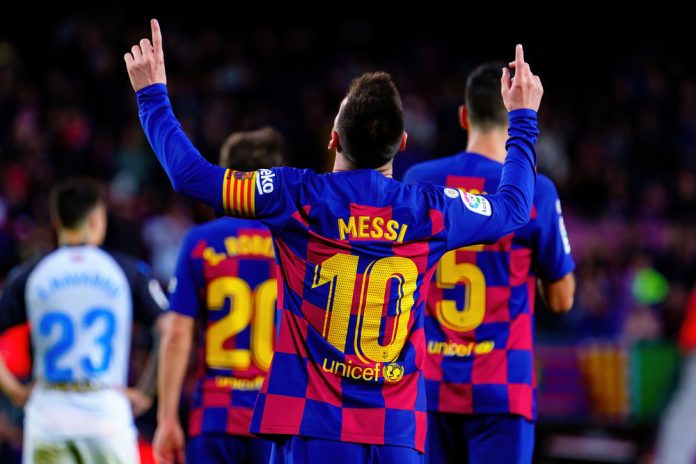 Amazon Prime has agreed a deal with LaLigaTV in the UK to show all remaining games from the top tier 2020/21 season through a new add-on service.
From this weekend, the pay-television LaLigaTV channel will be made available through Prime Video Channels – which will stream every match from the Spanish top flight in the UK for the first time – for a surplus charge of £6.99 per month for Amazon viewers. 
Furthermore, in order to maximise engagement, LaLiga has arranged individual kick-off times where possible for each match, to avoid overlap. 
Aiming to expand the league's global reach, the collaboration will also bring the a myriad of original studio content to UK viewers with LaLigaTV, which hosts over 25 hours of weekly content, in a deal which runs until the end of the 2021/22 season.
Julian Monaghan, Director of Amazon Prime Video Channels EU, announced: "We're delighted to offer UK Prime members access to live matches from the top Spanish football league, including some of the world's best teams, players and rivalries with the addition of LaLigaTV on Prime Video Channels.
"LaLigaTV is a great addition to our growing stable of live sport and sports docu-series available on Prime Video and Prime Video Channels, giving customers even more selection to find the sports they're passionate about."
The deal marks Amazon's continued expansion into sports broadcasting, with the commerce giant being lauded for its coverage of the Premier League as well as their original documentaries, including the 'All or Nothing' series, which has featured Tottenham Hotspur and Manchester City. 
Continuing its strategy for unique sports documentaries, last week, Amazon announced that it would air a new series centred around Bundesliga champions Bayern Munich, charting the club's treble-winning campaign.
"We are excited to be growing our UK presence with Amazon Prime Video, which has quickly become an important name in the world of sport," commented LaLiga President, Javier Tebas. "The UK has a deep love of football and a huge demand for premium live content, which is reflected by the range of broadcast options we are making available to fans." 
Prime Video and LaLiga have previously collaborated on football-themed documentaries, including a feature on Sergio Ramos and Fernando Torres, along with the Six Dreams docu-series which ran for two seasons, providing a behind the scenes look at the Spanish top flight clubs.
Melcior Soler, Director of LaLiga's Audiovisual Department, added: "Increasing the visibility of LaLigaTV has been a key objective in recent years and we are delighted with the progress that has been made in the UK, in partnership with Premier Sports. Distribution through Amazon Prime Video Channels is a positive new step that broadens our reach even further."
Last year, LaLigaTV was introduced to the UK as a standalone linear channel by LaLiga's broadcast partner Premier Sports. The broadcaster inked a deal with the Spanish football governing body in 2019 for the rights to the league in the UK and Ireland.
Premier Sports enlisted football experts, including Guillem Balagué, Albert Ferrer, Sid Lowe, Andrea Orlandi, Graham Hunter, Terry Gibson, Gaizka Mendieta, Semra Hunter, and Simon Hanley to work on the channel.
Premier Sports and LaLiga will split subscription revenues in the two regions, whilst subscription revenues from the Amazon deal will be shared between LaLiga, Amazon and Premier Sports.