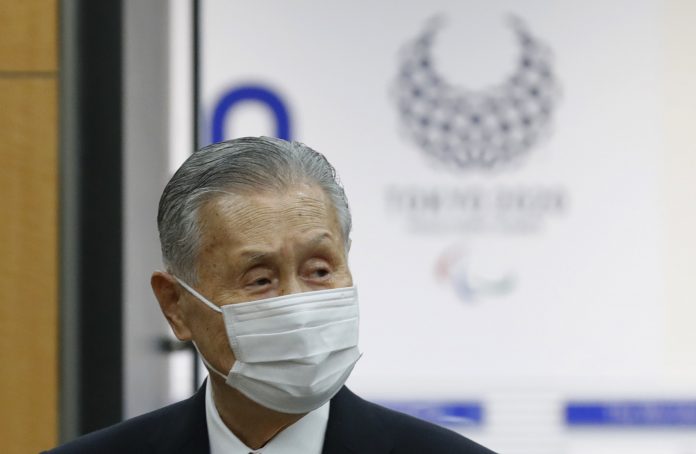 The President of the Tokyo 2020 Olympics organising committee, Yoshiro Mori, is preparing to step down from his role over his derogatory remarks about women, according to Japanese media sources.
The Fuji News Network has reported that Mori, who has headed up the committee since 2014, is likely to announce his resignation when the executive board of the Tokyo organising committee convene tomorrow to discuss the controversy.
Speaking at a Japanese Olympic Committee meeting earlier in February, the 83-year-old said that 'talkative women' tend to make meetings 'drag on' unnecessarily. Speaking about his time at the Japan Rugby Football Union (JRFU), Mori said women have a 'strong sense of rivalry'.
He was quoted by the Asahi Shimbun newspaper as saying: "If we increase the number of female board members, we have to make sure their speaking time is restricted somewhat, they have difficulty finishing, which is annoying."
Last week, Mori made a public apology when speaking to Nippon TV for his 'inappropriate' comments, suggesting that he did not intend to 'disrespect' women, but insisted that he would not be resigning. However, reports have emerged that the Tokyo 2020 President is expected to leave his post.
The International Olympic Committee (IOC) released a statement saying Mori's remarks were a 'contradiction to the IOC's commitments and the reforms of its Olympic agenda 2020', and subsequently called a four-party meeting to address the fallout.
IOC President, Thomas Bach, will be among those in attendance on Friday, however, Tokyo Governor, Yuriko Koike, will not be participating in the meeting. Koike, who became the city's first female governor in 2016, said it would not send out a 'positive message'.
Olympic sponsor and camarker Toyota also condemned Mori's remarks, with the company's President, Akio Toyoda, reaffirming that it penned a deal with Tokyo 2020 as it shares the values with 'the spirit of the Olympic and Paralympic Games' and the way in which sport can create 'an inclusive society without discrimination in which anyone can participate'.
Toyoda said in a company earnings briefing earlier in the week: "We are disappointed by the recent comments from [Mori], which are contrary to the values that Toyota respects and supports."
Mori is reportedly set to be replaced by former head of the Japan Football Association (JFA) and Mayor of the Olympics village, Saburo Kawabuchi.
The rescheduled Tokyo 2020 Games have been subject to speculation over the past couple of months, with Japanese government officials privately concluding that it would be 'too difficult' to stage the event this year.
However, the IOC and International Paralympic Committee (IPC) released its first 'playbook' at the beginning of the month, outlining precautions taken to ensure the safety of athletes, international federations and officials, and visiting media and broadcasters.