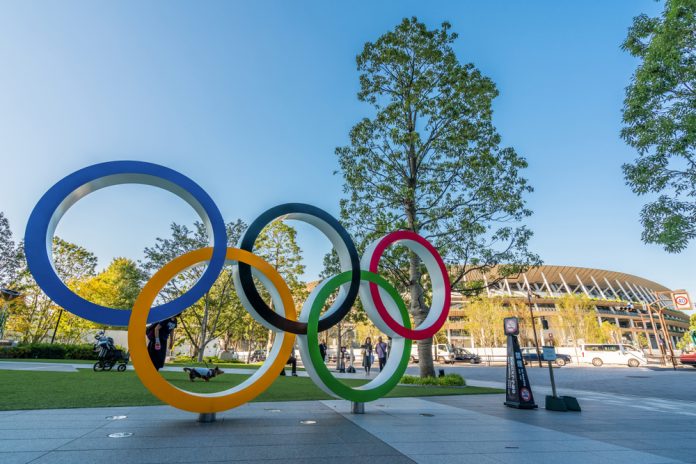 Singing and chanting will not be advised at the rescheduled 2020 Tokyo Olympic and Paralympic Games to prevent the spread of COVID-19 among athletes, spectators and officials.
Event organisers, the International Olympic Committee (IOC) and the International Paralympic Committee (IPC) have today published the first 'playbook' for international federations and officials, outlining the measures taken to contain the virus. Tailored editions of the guide will be released in the coming days for athletes, media and broadcasters.
Instead of chanting, those in attendance have been asked to show their support by clapping. Furthermore, the document states that athletes and officials will not be required to have the vaccine before travelling to Tokyo and competing in the games, however, athletes will be subject to testing at least once every four days.
"The health and safety of everyone at the Olympic and Paralympic Games Tokyo 2020 are our top priority," The IOC's Executive Director, Christophe Dubi, reiterated.
"We each have our part to play. That's why these playbooks have been created – with the rules that will make each and every one of us a sound, safe and active contributor to the Games.
"We know these Olympic Games will be different in a number of ways. For all Games participants, there will be some conditions and constraints that will require flexibility and understanding."
The Olympic Games are set to commence on 23 July, while the Paralympics are pencilled for 24 August.
Upon arrival, attendees will have to prove they have returned a negative test and complete a '14-day activity plan', drawing up all 'planned activities' during their stay in Japan.
"By committing to following the playbooks we will be stronger together," Dubai continued. "In return, the Olympic and Paralympic Games Tokyo 2020 will be remembered as a historic moment for humanity, the Olympic Movement and all those contributing to their success."
Last week, IOC President, Thomas Bach, dismissed speculation surrounding the delayed Tokyo Games, insisting that it was not 'whether' the event would go ahead but 'how', after it was reported that the Japanese government 'privately concluded' that the sporting event would not go ahead.
The IPC's Chief Communications Officer, Craig Spence, added: "To ensure safe and successful Games this summer, every single stakeholder involved in, or attending the Games has a key role to play.
"Central to this are the playbooks that form an integral part of a new and robust masterplan developed over the last 12 months to protect every Games stakeholder and, importantly, the people of Japan during Tokyo 2020."