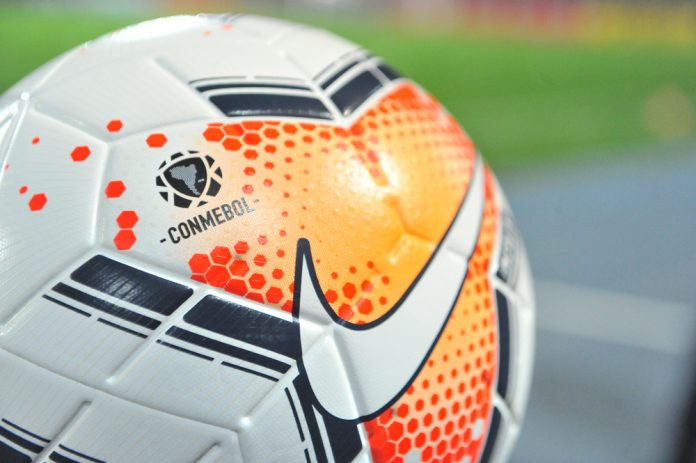 CONMEBOL players competing in the Copa America will be inoculated ahead of the tournament, after Chinese pharmaceutical company Sinovac Biotech Ltd offered to donate 50,000 doses of the COVID-19 vaccine to the continental governing body.
The Beijing-based firm will supply vaccines to both male and female South American players competing in the Copa America, scheduled to take place between 13 June to 10 July in Argentina and Columbia.
Although it has not confirmed how and when the doses will arrive, the vaccine will also be used for other CONMEBOL competitions, according to a statement.
CONMEBOL President Alejandro Dominguez said: "It is the best news that the South American football family can receive. I appreciate this great gesture of solidarity and support from the Sinovac company, which understood that football is a fundamental activity for the economy, culture and physical and mental health of South Americans.
"This is a huge step forward in defeating the COVID-19 pandemic, but by no means does it mean that we are letting our guard down. We will maintain our responsible work, which allowed us to conclude our tournaments smoothly and without altering the formats."
Last month, the South American football body called off two rounds of the FIFA World Cup qualifiers after facing opposition from European clubs about releasing players to compete in the qualifiers and returning to their respective countries with strict coronavirus regulations in place.
The two-dose vaccine supplied by Sinovac recently underwent trials in Brazil which proved that the treatment was 50.7% effective against symptomatic COVID-19, the biopharmaceutical company's partner Butantan said.
However, the Sinovac inoculation has seen mixed results across different countries, with Turkish researchers claiming the vaccine to be 91.25% effective, whilst Indonesia found it to be 65.3% effective.
The agreement, finalised by Uruguayan President Luis Lacalle Pou, comes at a time when health advisors to the upcoming Tokyo Olympic Games are increasingly urging the country's Olympic committee to give athletes the option to be vaccinated.
Earlier in the week, the Japanese government denied that it was prioritising those taking part in the delayed Summer Games. However, health advisor to the event and former World Health Organisation employee Nobuhiko Okabe told Reuters that 'the recommendation should be to be immunised, particularly for the athletes'.