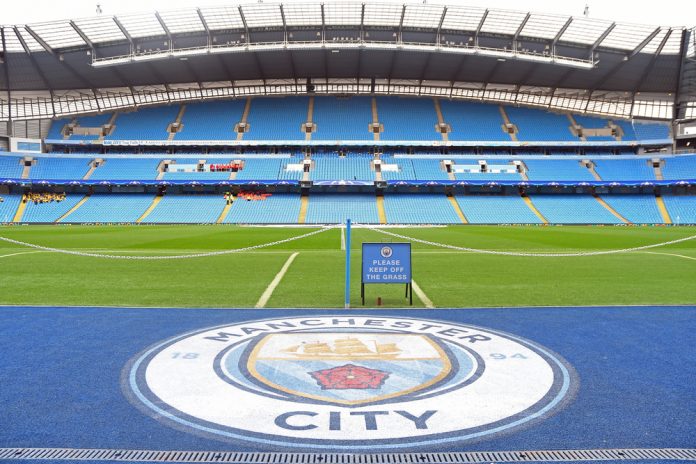 Manchester City is installing a 'supersized LED' digital display system at the Etihad Stadium which will become 'the most commercially valuable' pitchside media space in the Premier League.
According to a statement, the top flight giant aims to 'revolutionise' the way advertising sponsors and match day content is transmitted through the integration of the two-tier display system, which has been supplied by sponsor and Chinese LED display solutions brand Unilumin.
The high-definition screens will be operational towards the end of the current campaign and can synchronise to act as one super-sized pitch-side presence, whilst content that can be mirrored across the two tiers to deliver twice the exposure of a traditional LED system.
In addition, advertisers will have the ability to display multiple aspects of the same campaign across the two levels with options for different messages or languages.
"Premium pitch-side media remains one of football's most valued marketing assets," said Peter Laundy, Vice-President, Director of Partnership Marketing and Creative at City Football Group.
"Our bespoke 'Supersized LED' system will provide an exciting new platform to engage with our fans, as well as drive ever greater value for our partners through the highest impact pitch-side brand moments in the Premier League."
In 2012, Stoke City became the first team to implement LED boards and Wolverhampton Wanderers were the first Premier League side to install a double-row perimeter LED system in 2018 through a partnership with technology firm ADI.
The LED digital displays have benefits for City's sponsors and regional partners, which will benefit from increased exposure around the ground, such as the club's kit supplier, Puma.
Gary Dixon, Head of Business Unit Marketing Teamsport at Puma, explained: "For Puma, pitch-side media space is a hugely powerful tool for communicating our brand and products to football fans around the world. The versatility and capability of Manchester City's new 'Supersized LED' will transform the way we approach our creative design and take our matchday content to a new level."