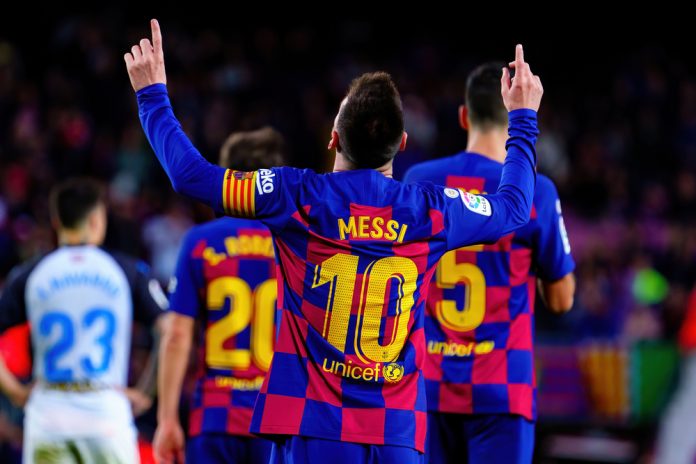 FC Barcelona has extended its deal with white goods brand Beko for another year, according to Spanish news outlet 2Playbook.
The Turkish consumer electronics brand's three-year agreement with the La Liga expires at the end of this season, however, Beko has opted to renew the relationship with Barcelona for the 2021/22 season. Beko will continue as the Catalan club's training kit partner but has ended the sleeve sponsorship.
Beko's branding will appear on the front of the Barcelona training kit and at the club's training ground. It will also receive perimeter advertising rights at the Camp Nou stadium on matchdays and branding on interview backdrops.
The sports news website reported that Beko will cash out around €10 million under the terms of the new agreement, which is just shy of half of the value of the current rights fee, which sees the brand pay around €19 million for the full list of rights, including sleeve sponsorship.
Beko has served as one of three of the La Liga club's main partners since the beginning of the 2018/19 season, when it upgraded its status from global premium partner to main global partner and exclusive training partner. Sportswear apparel manufacturers Nike and Japanese ecommerce firm Rakuten also have main partner status.
The La Liga giants and Beko have collaborated on various initiatives, including the 'Eat Like a Pro' campaign from the 2018/29 season, which increased brand awareness by 25% year-on-year according to Ipsos Global.
Beko was eyeing up a new five-year deal, according to 2Playbook, but has instead signed a short-term contract extension as a result of the COVID-19 pandemic.
It has been projected that Barcelona is now €1 billion in debt due to the coronavirus crisis. However, the club – which sits third in the La Liga rankings – still topped Deloitte's Football Money League for 2020.