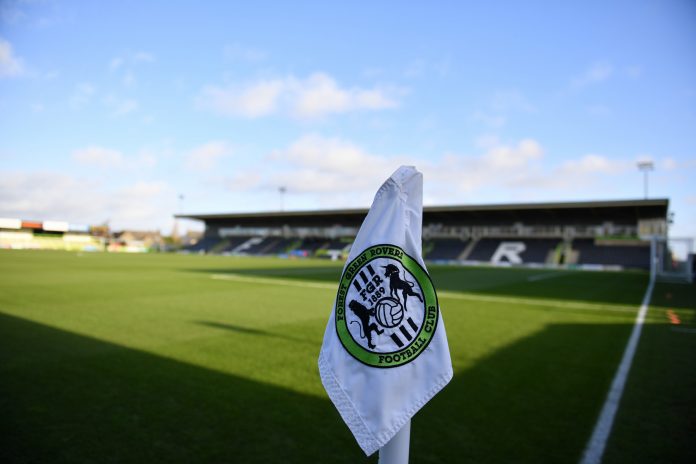 EFL League Two club Forest Green Rovers has forged a partnership with carbon negative mobility app SKOOT.
Under the terms of the agreement, which marks SKOOT's first collaboration with a football club, the app has been named as the Gloucestershire club's official lift partner for fans.
In addition, Forest Green and SKOOT will work together on a lift ride initiative that will help fans travel to games together, while offering help to supporters and the community in need of important errands, before the latest lockdown restrictions ease.
Through the app, fans are able to organise, request and arrange errands or lifts at the touch of a button, meaning that every single journey helps the environment. SKOOT has also pledged to plant a tree for every three rides booked through the app.
Henry Staelens, Chief Executive Officer at Forest Green Rovers, commented: "We share similar values to the team at SKOOT, and it's good to be working with them. I am sure there are plenty of initiatives we can collaborate on, particularly around how our fans travel and interact".
According to a joint statement, the brand shares 'the same ethos as the club, with its mission to enable people to travel together or help each other in a safe, carbon-negative way'.
In 2017, the fully vegan side became the world's first carbon-neutral sports club and is also recognised by FIFA as 'the world's greenest football club'.
The club's pioneering work has not gone unnoticed and Arsenal defender Hector Bellerin invested in Forest Green last year, becoming the second largest stakeholder in the EFL team to 'help push football into having a sustainable future'.
"Every once in a while, there's a club that lights up the world with their passion, innovation and flair, Forest Green Rovers is that club and we're incredibly excited to be embarking on this journey," added Mark Stringer, Co-Founder of SKOOT.
"We share so many of the same values, not just in terms of the environment, but also the spirit of how you play. Football connects people emotionally and physically and brings communities together and we hope SKOOT Errands helps during these difficult times. 
"Alongside building plans for when we're out of lockdown, that are fun and really give fans a lift. The conversations and ambition we have for what we can do together is exciting. We believe we can innovate and provide a blueprint for other clubs and fans around the world."