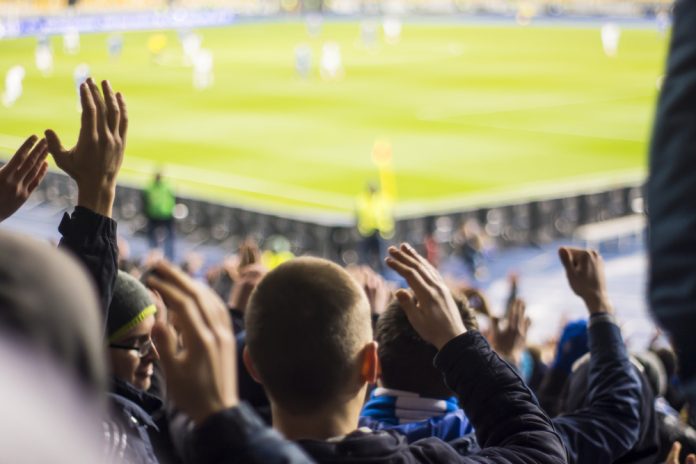 The Premier League has not ruled out hosting fans in sporting venues at live games before the end of the 2020/21 season, according to the top flight Chief Executive Richard Masters.
In December, clubs were allowed to welcome fans back through the turnstiles, filling stadiums at a limited capacity depending which tier the region had been placed in.
At the end of 2020, the English Football League (EFL) confirmed that the Carabao Cup final was set to be pushed back to 25 April in the hope that fans could attend. Reports have recently emerged that the EFL and FA are currently in talks over supporters attending the rescheduled showdown at Wembley Stadium.
"We are getting used to watching live football on television without fans in the stadiums, and I don't want to get used to it for much longer," Masters said at the Financial Times' Business of Football summit. "Hopefully we will see an end to that and a return of supporters as soon as possible.
"I am confident [fans will return next season]. No one can say because this pandemic has a way of surprising you as it did over Christmas, but we haven't lost hope we might see a few back even this season, depending on what happens and the direction of the numbers and government decisions etc.
"Certainly, I hope next season it opens up quickly and we can work with the government again and with the rest of sport, and get fans back in the stadium in real numbers and get back to the real Premier League."
In the absence of spectators, the Premier League has extended its current arrangement with its respective broadcast partners to show all remaining matches from the 2020/21 season.
Prime Minister Boris Johnson is set to unveil a new roadmap to exit lockdown, including 'target dates' for reopening of certain sectors, which could include sport.
Masters also touched upon talks of a new 'Super League' which has caused controversy of late, with UEFA looking to revamp the format of the Champions League in order to ward off threats of a 'breakaway' competition.
The European Leagues organisation has already expressed 'strong concerns' over the proposed Champions League reform. However, Masters said on Thursday that a breakaway Super League would be 'destructive to the value' of clubs, suggesting that it is UEFA's responsibility to 'protect' European football.
Discussing the breakaway league, Masters explained: "(A Super League) would affect domestic football across Europe, including the Premier League. Let's make no mistake about that. Any Super League proposal I have seen does not have access to it via domestic leagues. That would be destructive to the value of domestic football across Europe.
"It is about creating that right balance and it is UEFA's job to reform the competitions and the format. We want to protect weekends when domestic football is played."
He concluded: "If you are taking a ten-year view of things, everything should be discussed, but at the moment we are a 20-club competition, we have been since 1995, and that is the favoured model across Europe. For the foreseeable future the Premier League is a 20-club competition."