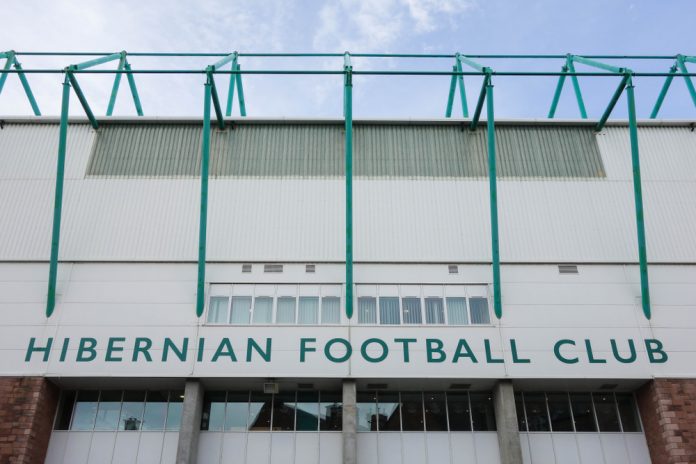 Hibernian FC has become the first Scottish team to join new direct-to-consumer sports video platform Recast.
Supporters of the Scottish Premiership club will have access to exclusive goal clips, highlights and interviews via the subscription-free app which first launched in the UK last month.
The platform operates using a micropayment model, whereby fans earn in-app credits by watching advertisements, sharing content and inviting fellow supporters to Recast, allowing Hibs to 'monetise their exclusive content'.
"We are delighted to be the first Scottish football club to partner with Recast," announced Greg McEwan, Head of Marketing and Brand Partnerships at Hibernian FC. "This will allow fans to get direct, affordable and flexible access to content like never before, which will complement existing channels, including Hibs TV.
"This pioneering new concept will not only allow us to ensure we are exploring new revenue streams but as Recast is a platform that gives value back to the fans, we believe this opens the doors to a new way of thinking for sports fans and clubs alike."
The top flight club said it has plans to extend its Recast offering outside of the UK, with content complimenting Hibs' existing over-the-top (OTT) platform, Hibs TV, along with other social media channels.
In the absence of supporters, Hibs' current arrangement sees the club broadcast live matches to UK season ticket holders, whilst Hibs TV subscribers outside of the UK and Ireland can also watch matches live.
The Leith-based team has also confirmed that all revenue generated from the new platform will be reinvested into the club, as it looks for new ways to maximise income sources amid the COVID-19 pandemic and combat illegal online streams 'without further financially impacting fans'.
Recast Founder and CEO, Andy Meikle, added: "We are thrilled to welcome Hibernian FC to Recast and work closely with them in this landmark partnership, which will deliver greater value to both the fans and the club.
"It's no secret that how fans watch sport is changing and a model that works for both fans and rights' holders is needed to reflect this. Hibernian are leading the charge on addressing these changes, by going direct-to-consumer with a range of unique and exclusive content on Recast where fans get rewarded for their attention and the club can maximise revenue potential."
The start-up platform recently signed a deal with the World Parkour Championship to provide enthusiasts of the sport with a broadcast platform to watch exclusive clips, highlights and interviews, as Recast looks to enhance its UK portfolio.