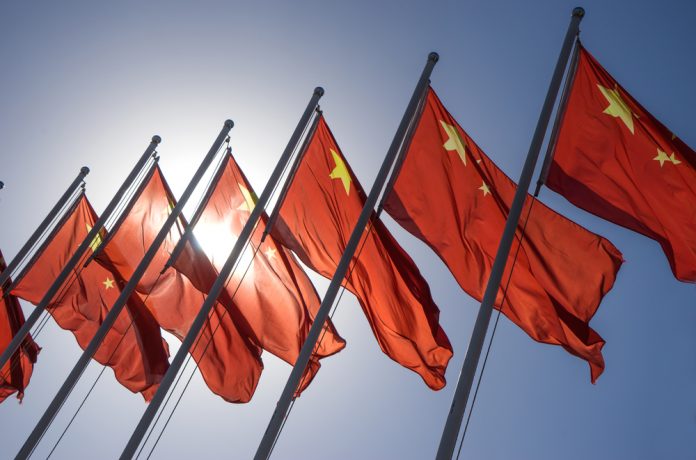 The Ultimate Fighting Championship (UFC) has clinched a media rights agreement with China Mobile's streaming service Migu.
Under the terms of the agreement, Migu will become the exclusive Chinese distributor of all content from the mixed martial arts (MMA) promotion.
All UFC live events and content will be provided through the UFC Fan Club annual subscription package. MMA fans will also be able to take advantage of UFC archive footage as well as fan activations and exclusive marketing offers.
The streaming service's schedule will include 30 fight nights and a minimum of 12 pay-per-view (PPV) matches. Viewers will be able to purchase individual PPV events or subscribe to the main service.
In addition, the network will distribute the Asian edition of the Contender Series, in which UFC President Dana White will showcase up-and-coming fighters from the UFC Academy at Shanghai's Performance Institute.
"There has never been more talent, more fans, and more energy and momentum for UFC in China than right now," White remarked.
"This partnership with Migu is going to take UFC to the next level. I couldn't be more excited to work with Migu to do amazing things to grow this sport and deliver incredible content to the best fans in all of sports."
The UFC Fan Club will be accessible via the Migu Video app and website as well as on a range of networks including Apple, Android, Huawei, Oppo, Vivo, Xiaomi, Meizu, Samsung and Tencent.
Furthermore, the partners will produce original content such as films, documentaries, reality shows and athlete profiles, as well as collaborating on MMA-focused fitness material, distributed through the Migu Fitness app on both a subscription and no-cost basis.
Liu Xin, General Manager of Migu, said: "Sports are an important way to improve people's health, a means to satisfy people's aspirations for a better life, promote people's all-round development, and a significant driving force for economic and social development.
"Together with UFC, we will make full use of China Mobile's 5G market leadership and Migu's experience in the industry to bring exciting content in sports and health, and promote the digital transformation and high quality development of the sports industry."
Although the financial details of the new partnership have not been disclosed, the deal meets the UFC's long-running ambition of further expanding its position in the Chinese market.
Additionally, as well as establishing the aforementioned Performance Institute in Shanghai, the UFC serves as the Official High Performance Advisory to the Chinese Olympic Committee, assisting the country's athletes with their preparations for the upcoming Tokyo Olympics and the 2022 Beijing Winter Olympics.
Commenting on the Migu agreement, Kevin Chang, Senior Vice-President at UFC Asia-Pacific, said: "This first-of-its-kind partnership will be transformative for our growth and development, and will firmly entrench UFC as an iconic global sports brand.
"The scope of this deal with Migu is unprecedented, and we're looking forward to all the exciting projects we'll work together on over the next few years."
The agreement follows a deal with TikTok earlier this month, which will see the Chinese social media platform deliver exclusive UFC content such as pre and post-fight access, engagement with UFC fighters and behind the scenes footage.