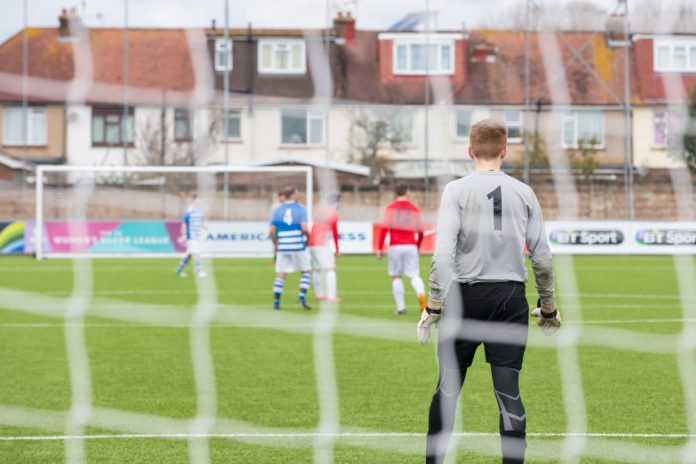 Flutter Entertainment will provide financial backing to grassroots sports organisations across the UK through its new 'Cash4Clubs' campaign, donating £4.8 million to clubs and federations struggling to mitigate the financial effects of the pandemic.
The campaign has been launched in collaboration with Made by Sport – a charity that champions local sports development as a vital community factor improving social mobility, circumstances and people's lives.
The FTSE100 betting group has directly contributed its £4.8 million donation to Made by Sport's 'Clubs in Crisis' support fund at 'the most critical time' for sports clubs supporting their local communities, 'with schools closed, financial relief dwindling and the pressure on mental health services at an all-time high'.
The campaign will provide grants of £2021 aimed at the smallest organisations playing the biggest role in helping communities back on their feet once the pandemic allows grassroots activities to resume.
Peter Jackson, Group CEO of Flutter Entertainment plc, said: "Lack of funding is not a new issue for community clubs which is why we originally set up our Cash4Clubs programme.
"But now help is needed more than ever and working with Made by Sport to provide a fund for 'Clubs In Crisis' is a great way for us to pass the benefit of business rates relief straight into the communities where that funding is most needed."
The £4.8 million donation is marked as the biggest ever Cash4Club contribution – the charity initiative Flutter has operated since 2008 raising £800,000 directly to UK sports clubs, with £165,000 of grants distributed during 2020.
Made by Sport will set the criteria to identify the community clubs most in need of financial support across the UK.
"With a quarter of all sports clubs in the UK facing permanent closure, community sport is facing a crisis," added Justin King, Chairman of Made by Sport.
"This fund will reach some of the smallest and hardest hit clubs, and for many this will be the difference between permanent closure and the chance to continue the great work they do to address the social inequalities that exist in our communities."
In its statement, Flutter underscored that its campaign donation totalled the retail rates relief benefits it had received from March 2020 to March 2021, maintaining its 350 Paddy Power England betting shops under temporary lockdown.