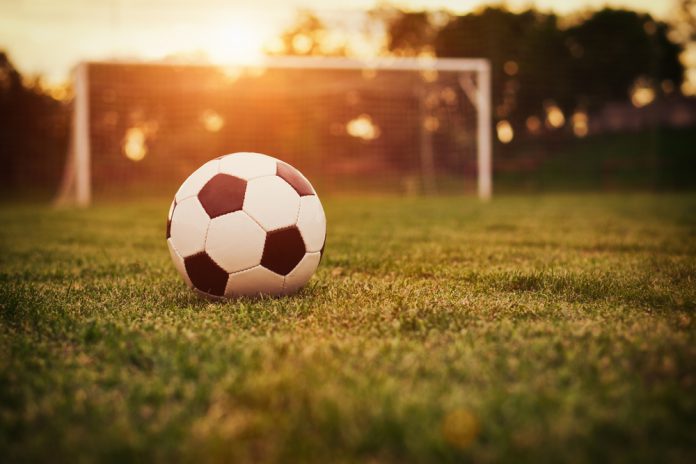 Entain Plc's 'Pitching In' grassroots sports investment programme has been strengthened by the debut of the 'Trident Community Foundation,' in collaboration with the company's regional non-league football partners of the Isthmian, Northern Premier and Southern League.
Formerly known as GVC Holdings, Entain has cooperated with its Trident partners to create a community foundation to provide direct funding to community based projects. This funding can be received by up to 228 different football clubs who are members of the Trident Leagues.
As the founding partner of the Trident Community Foundation, Entain's Pitching In programme has donated £150,000 to establish the 'TCF fund', helping to distribute community funds for the remainder of the 2020/21 season.
The programme was launched earlier this year as a new directive of the Entain Foundation, the FTSE100 firm's global corporate social responsibility charter, that underlines a £100 million commitment to fund local sports and community causes over the next five years. 
Shay Segev, the Group CEO of Entain Group, said: "We are delighted and very proud that through our Pitching In programme, Entain is establishing the Trident Community Foundation, in partnership with our friends at the Trident Leagues.
"This unique and exciting partnership will provide grassroots support where it is needed most for the benefit of community-based football clubs, and the thousands of people that play for them, work for them, volunteer for them, and support them. This is exactly in line with the approach we recently set out when launching our Sustainability Charter."
The management of the TCF Fund will be overseen by the Independent Chairmanship of David Emery, Editor of the Non-League Paper.
Furthermore, a TCF Board has been established formed by  Nick Robinson (Chairman of the Pitching In Isthmian League), Mark Harris (Chairman of the Pitching In Northern Premier League), Anthony Hughes (Vice-Chairman of the Pitching In Southern League) and two representatives of Entain as the founding partners.
Issuing a joint statement, Trident League leadership commented:  "The Trident Leagues are delighted to see the Trident Community Fund launched. 
"Our clubs are at the heart of their local communities and the Fund will provide them with the means to strengthen those links. No scheme is too small and we hope that as many clubs as follows take advantage of this new funding."
The Trident Community Foundation has long-term objectives of developing a sustainable community programme that will help clubs develop young talent, promote non-league football to a wider audience and attract volunteers to Trident League clubs.
Another significant aim of the Foundation is to support and improve all community projects undertaken by Trident League Clubs.
Many English non-league football clubs, organisations and communities are facing unprecedented financial pressure due to the COVID-19 pandemic, and are in need of significant support.
Taking the role of Trident Community Foundation Chairman, David Emery said: "I am very honoured and proud to have been asked to chair the Trident Community Foundation board. 
"I started covering non-league football at my local paper when I was 17 and it is the bedrock of our sport. Non-league clubs are embedded into their local communities and they bring a real wellbeing to their respective areas.
"The timing is perfect. There is a feeling of optimism around the country – the vaccines started this week – and we hope the leagues will start kicking off again very soon. Once they kick off again, the clubs can look forward with some optimism and these grants will help that.
"There will be a massive variety of projects put forward by clubs and I am looking forward to seeing the range of applications that come in."