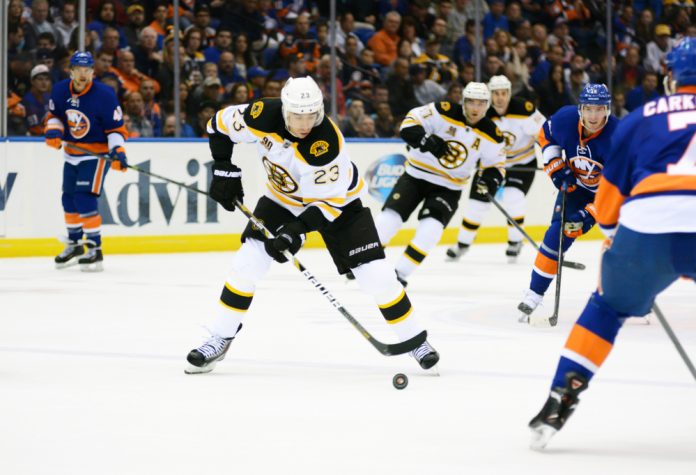 The National Hockey League (NHL) is reportedly 'close' to securing a major seven-year media rights agreement with the Disney-owned ESPN network.
According to Canadian sports news network Sportsnet, 'murmurs surfaced' on Tuesday (9 March) that the hockey tournament had 'sewn up' half of its soon-to-be confirmed media rights package.
Under the NHL's current broadcasting arrangement, NBC Sport holds the exclusive rights for a $200 million annual fee. The 10-year contract is set to expire later this year.
If Sportsnet's report is accurate, then ESPN will gain full broadcasting rights for every NHL season between 2022 and 2028, including four Stanley Cup finals.
This would mark the first time the competition has been broadcast on the network since the 2003/04 season. After the conclusion of this season, ESPN declined the option to continue into 2005/06 or match NBC's offer, although it did regain streaming rights via the ESPN+ service in 2018.
Speaking at the time of the cancellation, George Bodenheimer, President of ESPN, remarked: "We worked very hard to build and sustain our relationship with the league and would have liked to continue.
"However, given the prolonged work stoppage and the league's TV ratings history, no financial model even remotely supports the contract terms offered."
ESPN's reacquisition of NHL media rights would represent another milestone in the Disney corporation's journey to becoming a major sports broadcaster, both in the US and internationally.
Sportsnet's report noted that Disney would gain all streaming rights to North American professional ice hockey, in addition to ESPN's televised coverage.
Reports earlier this month revealed that the entertainment conglomerate had come to an agreement with the National Football League (NFL) regarding coverage of Monday Night Football (MNF). The agreement ensured that ESPN retained its coverage of the fixtures, in addition to gaining a lucrative highlights package.
In contrast, NBC Sport, Fox and CBS are due to pay double for their respective NFL rights agreements, with Disney allegedly the only company to resist the league's 100% price rise.