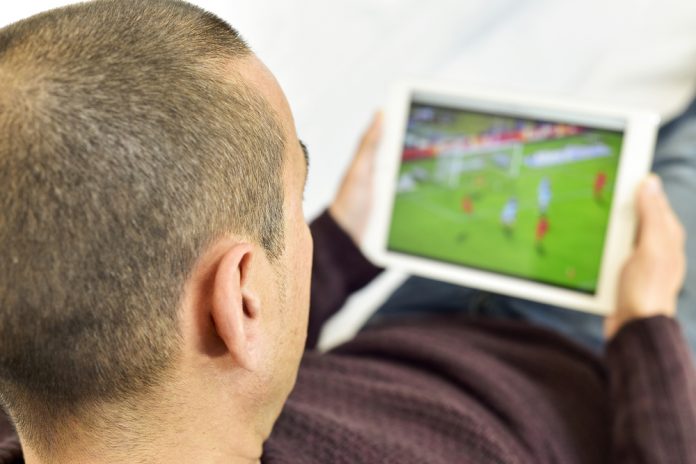 Sports rights holders and streaming services have lost around $28.3 billion due to piracy, new research by Synamedia and Ampere Analysis has found.
The report, titled 'Pricing Piracy: The Value of Action', advised that rights holders should target the 'the converter cohort', identifying certain demographics and the characteristics among those groups to determine the users who are most likely to convert to legal services.
Market research firm Ampere disclosed that 75% of a study of 6,000 sports fans in 10 markets are willing to switch from illegal streams to a legitimate alternative if made available and if the pirate provider becomes unreliable or streams disrupted.
The converter group is often made up of young people and families with young children, and research suggested that such viewers could watch 10 or more different sports using connected devices. However, as many as 40% said they would subscribe to OTT sports streaming services, with the remaining balance opting for pay-television alternatives, especially those offering exclusive sports rights.
In addition, 57% of the converter cohort already pay for legitimate services, whilst 52% pay for pirate services.
"After years of growth, a recent downturn in rights fees has been exacerbated by the pandemic, hitting sports rights hard," stated Yael Fainaro, Senior Vice President of Security at Synamedia said. "But just as the value of rights is being eroded, there is now the prospect of creating new revenues by converting illegal viewers into paid subscribers.
"While previous attempts to value the revenue leakage from sports streaming piracy took a crude approach, we now have the detail to develop targeted approaches and the tools to deliver quantifiable results, ensuring every investment hits the jackpot."
In order to convert pirate customers to legitimate alternatives, the report highlighted that rights holders and streaming services must counteract the triggers that motivate audiences to switch to illegal streams in the first place.
These include flexible access without long installations or long contracts , ease of use, availability on every device in any location, and a price point that is lower than traditional pay-TV services with premium sports tiers included.
The publication of the report comes at a time when the English Premier League and Spain's top flight La Liga joined forces to shut down one of the 'world's largest' illegal sports streams, with the help of Europol.
More than 100 million users downloaded the app – which was connected to websites and platforms in Spain and Portugal with links to servers in Czechia – that allowed them to stream sports content without paying subscription fees.
It has been estimated by investigators that Mobdro made more than €5 million in illegal profits by selling user information to a botnet-related firm and through advertisement sales.