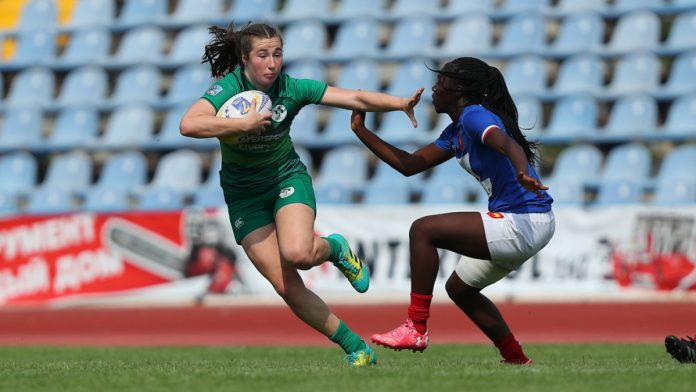 World Rugby has greenlighted its latest initiative to create opportunities for girls and women wanting to partake in the sport.
The programme called 'Accelerate' will see significant investments being made towards creating meaningful partnerships with national unions, governments and relevant brands in order to raise the sport's standards 'on and off the field' ahead of the 2025 England Rugby World Cup.
Different key areas will be focused on in order to expand the competition's reach and advance World Rugby's community development plans and player opportunities.
This will come in the form of co-funded programmes, competitions, resources and support structures to 'supercharge' the capabilities of national unions and ensure the sport's sustainable growth globally.
Sally Horrox, Chief of Women's Rugby, said: "Women and girls are at the heart of World Rugby's ambitious growth plan. The business case for investment in women's rugby is clear. We know through evidence-based research that women and girls represent the single biggest opportunity for growth over the next decade.

"Where unions have the will, and through Accelerate we are partnering with between 15 and 20 for the next three years, to find the optimum way to accelerate sustainable growth.
"Together, we have a golden opportunity to raise standards on and off the field in the three-year sprint to an expanded Rugby World Cup 2025 in England via our new WXV competition. This will create a springboard for even greater growth over the next decade to Rugby World Cup 2033 in the USA and beyond."
A similar pilot was launched in Australia which saw the government taking a more proactive approach to women's rugby, the issuing of 35 part-time contracts, as well as new policies around parenthood and pregnancies.
The new World Rugby programme consists of three main publications that try to guide member unions – an Accelerate digital toolkit, independent research into women's rugby investment opportunities, as well as a 'game-wide social return on investment report'.
Alan Gilpin, World Rugby CEO, added: "There is phenomenal momentum across women's rugby following last year's record-breaking Rugby World Cup 2021 in New Zealand and we are making great strides accelerating the women's game with our partners, Capgemini and Mastercard, and national unions.

"The Accelerate programme, with additional, targeted investment, will further transform the game, creating a long-term platform for sustainable success. It will allow us to continue to grow at pace and realise the full potential and incredible opportunity created by women and girls in our sport.
"By working in close partnership with unions to deliver impactful change through Accelerate we can truly ignite the women's game, increasing competitiveness and driving even greater fan and commercial interest."