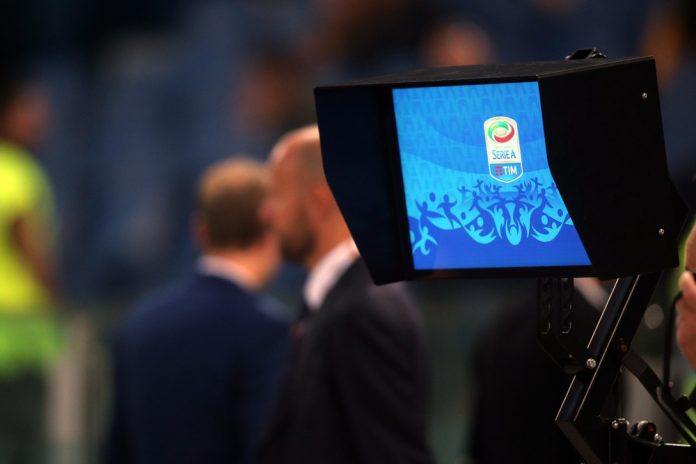 CBS Sports has fought off competition from incumbent bidder ESPN for the US rights to the Serie A for the 2021 to 2024 cycle.

ESPN has carried the Italian top flight and its knockout cup competition on the ESPN+ streaming service after acquiring the broadcast package ahead of the 2018/19 season. However, despite two 'very competitive' rounds of private bidding – according to World Soccer Talk – the tournament will now find a new home with rival broadcaster CBS.
According to the Associated Press (AP), the agreement is estimated to be worth around €64 million annually, and totalling almost €200 million over the duration of the deal, and Lega Serie A's Chief Executive, Luigi De Siervo, confirmed that CBS' package marks a 30% increase in rights value.
De Siervo explained: "Today is not a point of arrival, but rather the beginning of a path of investment in human resources and editorial content functional to support the constant growth of Serie A throughout North America. This result is the fruit of the work of the last 18 months and the ever-increasing number of American properties that have decided to invest in our franchises."
Under the terms of the agreement, the ViacomCBS-owned commercial network has also secured the rights to the Coppa Italia for €6 million per season, with the two competitions marketed together by the governing body.
The Serie A and Coppa Italia will bolster CBS' growing football portfolio, which already includes the UEFA Champions League, the National Women's Soccer League (NWSL), the Argentinian Liga Profesional de Futbol, Brazil's Campeonato Brasileiro Serie A and Concacaf international fixtures.
Nonetheless, De Siervo confirmed earlier this week that the Italian football authority is expecting a 'decent' dip in international rights value, with the Middle East and North Africa (Mena) region accounting for a large proportion of the reduction.
In February, Serie A postponed the bid for the Mena rights after BeIN expressed tepid interest in renewing its agreement for the Italian top flight. However, the broadcaster opted against a bid, with the relationship between BeIN and Serie A becoming strained due to the former's links with Saudi Arabian pirate services.
"Our biggest problem is BeIN," he told the AP. "BeIN was worth 50 per cent of our package and they've decided not to take part in our auction. And they've prohibited all of their friends and intermediaries to make offers for their countries. So we've been ostracised by beIN, and that makes it very complicated and difficult for us."     
Serie A's domestic rights assignment is still ongoing, with clubs expected to meet for the third and final time to make a decision on awarding the broadcast package for the same cycle to DAZN or Sky Italia, after the latter penned a letter to the governing body suggesting that the streaming service's proposal would 'undermine the competitive dynamics that the Lega has a duty to ensure'.