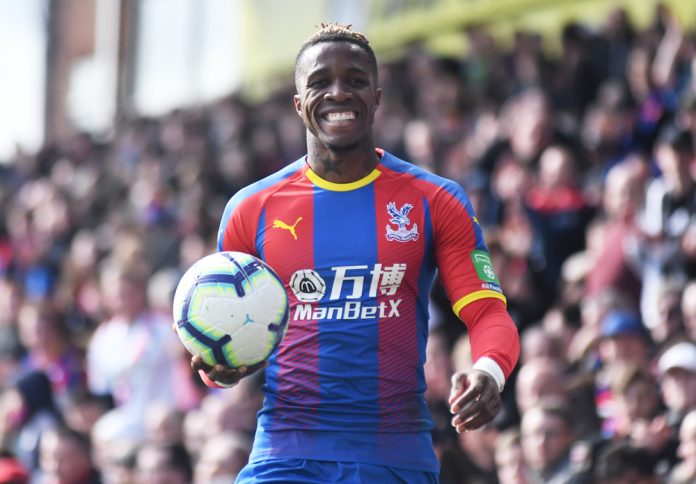 Premier League clubs will convene to discuss the future of partnering with gambling operators for shirt sponsorships at a stakeholder meeting scheduled for Thursday, according to Sky Sports.
Top flight clubs are facing a ban on betting advertising via jersey sponsorships after the UK government launched a review into the 2005 Gambling Act last year, when a House of Lords committee advised that the practice should not be allowed from 2023.
Calls for evidence into the review ends on 31 March, with clubs to be updated on the findings of the review, although it has been reported that Prime Minister Boris Johnson is 'likely' to offer his support to the ban.
In total, eight Premier League clubs display gambling firms on the front of shirts, including Burnley, Crystal Palace, Fulham, Leeds United, Newcastle United, Southampton, West Ham United and Wolverhampton Wanderers.
"We are currently undertaking a comprehensive review of gambling laws to make sure they are fit for the digital age and a public call for evidence is open for contributions," a Department for Digital, Culture, Media and Sport (DCMS) spokesperson told Sky Sports News.
"We are determined to tackle problem gambling in all its forms and the work will build upon our strong track record of introducing measures to protect those at risk.
"No decisions have been taken."
In his first interview with The Guardian since his appointment as Chief Executive of the Premier League in December 2019, Richard Masters said that the division was 'not sniffy or judgemental about gambling'.
Touching on the review, he noted: "We'll be welcome participants in that. I think this area does need stronger governance, particularly to protect the vulnerable. I don't think the answer coming out at the end of it should be that football clubs shouldn't have shirts sponsored by gambling companies, but we will certainly cooperate with the review."
Last week, English Football League (EFL) Chairman, Rick Parry, also took a stance against a proposed ban on betting partnerships, warning that the fallout could be 'catastrophic' for smaller clubs across the Championship, League One and Two relying on the 'significant source' of revenue.
Nonetheless, the EFL has acknowledged the need for change, with principal sponsor Sky Bet launching 'transformative campaigns' which saw 70% of matchday inventory dedicated to safer gambling messaging, and a handful of clubs donating betting shirt sponsorships to gambling harm prevention charities for Safer Gambling Week.
A new 'zero-tolerance' code of conduct has already been introduced by the Betting and Gaming Council (BGC) aimed at preventing clubs promoting operator offers on official social media accounts.