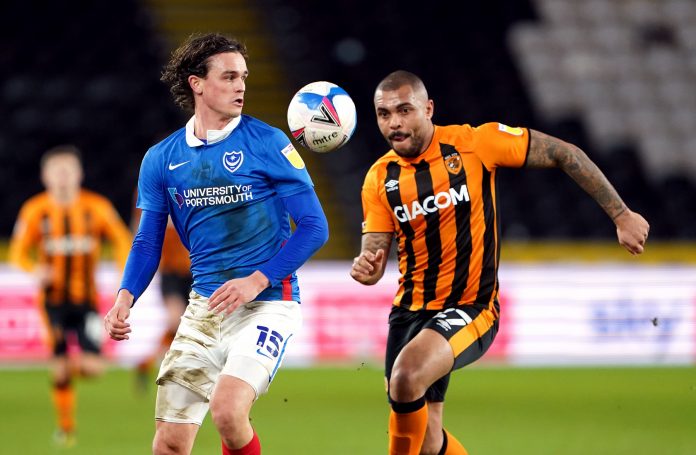 The Football Association (FA) has issued Portsmouth FC defender Rasmus Nicolaisen a fine for breaching the governing body's betting rules.
The 24-year-old has accepted an FA charge made against him in relation to the breaches and has been handed a £2,500 fine from a regulatory commission.
Nicolaisen was charged with misconduct under Rule E1(b) in respect of 53 bets placed on football matches last November, after arriving on a season-long loan at Portsmouth from Danish Superliga side FC Midtjylland earlier in September.
According to a statement, the commission accepted the player's explanation that he was 'unaware of the different rules in England, where there is a blanket ban on football-related betting'.
Furthermore, the ruling confirmed that none of the bets placed by Nicolaisen were on games involving his new club, whilst only one involved a competition that Portsmouth are participating in (the FA Cup). It also added that there is no suggestion that the player was engaged in match fixing, hence the absence of a suspension from the sport.
The EFL League One club released a statement which read: "Portsmouth Football Club believe the player acted in good faith and this was a result of a misunderstanding over the different regulations in England and Denmark. Rasmus has been professional in all aspects since his arrival at Fratton Park last summer.
"The club has made it clear to all players and staff members that they are prohibited from betting – either directly or indirectly – on any football match or competition that takes place anywhere in the world."
According to local news reports, the player was interviewed by an FA integrity and intelligence analyst after the organisation was contacted by Ladbrokes in December, identifying the bettor as the former Denmark under-19s international.
Nonetheless, Nicolaisen gave a 'full and frank' discussion of the reasoning behind his betting activity, with the overall amount stake estimated to be £40,248.59, returning £35,706.75 and resulting in a net loss of £4,541.84.