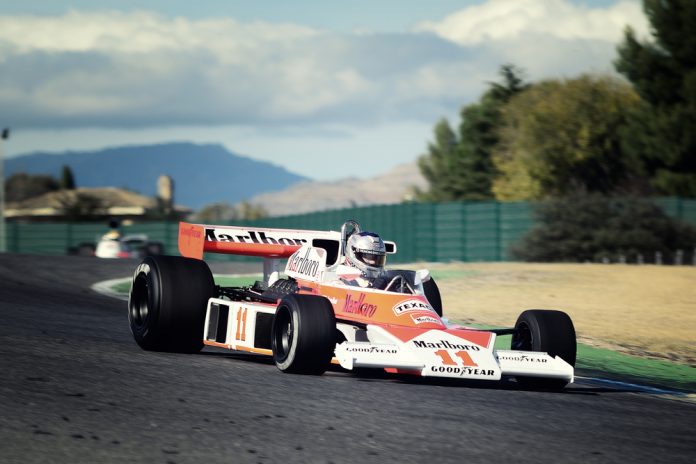 Sports and entertainment marketing agency The Space Between will activate the commercial partnership between McLaren Racing and digital bank QNTMPAY.
The Space Between Co-Founder Adam Raincock and Account Director Sam Ruffe will oversee the project, including the 'Make Your Move' marketing campaign, which will initiate the partnership activation with the aim of inspiring consumers to 'join a bank that puts them in the driver's seat'.
As a result of the agreement, Canada-based QNTMPAY will benefit from branding exposure on the McLaren MCL35M race cars' cockpit, as well as on the official uniforms of drivers Lando Norris and Daniel Ricciardo for the 2021 season.
Raincock remarked: "It's the perfect client for The Space Between. An innovative brand looking to challenge the established ways of the banking world, in the same way we are in sports marketing.
"The campaign we've created is all about using the McLaren Racing partnership to target Gen Z, which requires an innovative approach. The result is a modern and creative campaign that will set QNTMPAY apart in their market."
In addition, The Space Between will assist the QNTMPAY with its market launch in mid-2021, including the creation of a global campaign with strategic planning, taking rights holder management, communication support and marketing activation into account.
"QNTMPAY's mission is to change the relationship people have with their money and we are thrilled to be working with The Space Between to bring our McLaren Racing partnership to life and shape the future of digital banking and payments," said Adam Pearsall, Founder of QNTMPAY.
"The agency has a proven pedigree in partnership activation, and I look forward to working with Adam and the team as we bring QNTMPAY to market this year."
Pearsall's firm aims to deliver 'new levels of speed, rewards, security and convenience to consumers', in order to assist customers with moving away from more traditional forms of banking.
The company will join a range of firms on The Space Between's client list, including Mitsubishi Motors, Vitality and Principality Building Society.
The 2021 Formula One season got underway earlier this week on 28 March in Bahrain, with the UK's Lewis Hamilton of the Mercedes team taking the lead.