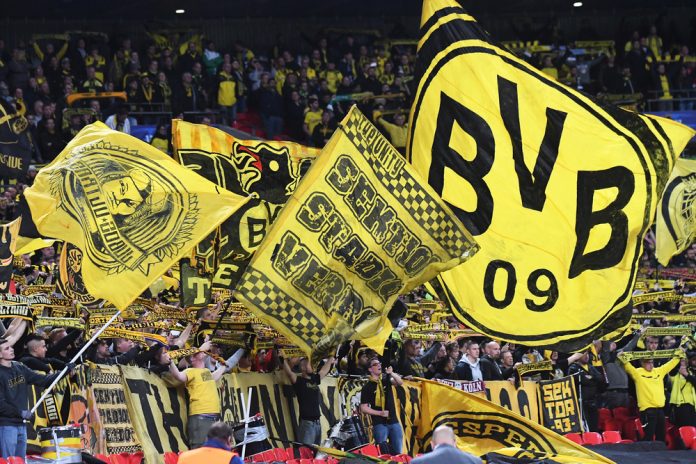 Bundesliga duo Borussia Dortmund and Bayern Munich have ruled out entering the new European Super League, instead favouring the proposed reforms to the format of the UEFA Champions League.
Yesterday, it was announced that a dozen of Europe's leading football clubs had agreed to become founding members of the breakaway tournament, which is looking to dislodge the Champions League as the premier European competition.
However, there was no German or French representation among the contingent, which comprises Premier League, LaLiga and Lega Serie A teams, and Dortmund Chairman, Hans-Joachim Watzke has now disclosed that the Bundesliga team will back the proposed changes to the Champions League.
"The members of the European Club Association (ECA) board got together for a virtual conference on Sunday evening and confirmed that the board decision of last Friday is still valid," the 61-year-old, who first joined the club as Treasurer in 2001, reiterated in a statement.
"This decision means that the clubs want to implement the planned reform of the UEFA Champions League. It was the clear opinion of the members of the ECA board that the plans to found a Super League were rejected."
Although Bayern are yet to comment on the matter, Watzke added that the 'other German clubs on the ECA board, Bayern Munich and Borussia Dortmund, represented 100% congruent views in all discussions'.
In February, UEFA announced that the tournament would undergo a facelift to ward off the threat of a breakaway league. Under the new 'Swiss system', the Champions League would be expanded from 125 games to 225, and introduce 36 teams in the group stages instead of 32.
It was understood that the overhaul would also generate higher revenues and elevate fan engagement in the competition.
However, after the ECA hit a stumbling block over who would have the commercial control over the competition and the reforms were delayed, clubs instead opted to form a new breakaway league which will be known as the European Super League.
LaLiga also took a stance against the 'selfish, egotistical' project, reaffirming that it will collaborate with stakeholders to 'defend the integrity and future of Spanish football' in its latest statement.
"LaLiga strongly condemns the recently published proposal for a breakaway, elitist European competition that attacks the principles of open competition and sporting merit which are at the heart of the domestic and European football pyramid," the league said.
"Today football fans across Europe can dream that their club, no matter the size, may excel, climb to the top and compete at the pinnacle of European football. LaLiga defends this European tradition of football for all. The concept proposed by 12 European clubs destroys that dream, shutting the door to the top of European football, allowing in just an elite few. 
"LaLiga has a proud, 90-year history as an open, merit-based competition. Millions of fans around the world follow the 42 clubs of LaLiga Santander and LaLiga SmartBank. The success of our competitions has helped football to become a key contributor to the Spanish economy, accounting for nearly 1.4% of GDP and providing employment for nearly 200,000 people."