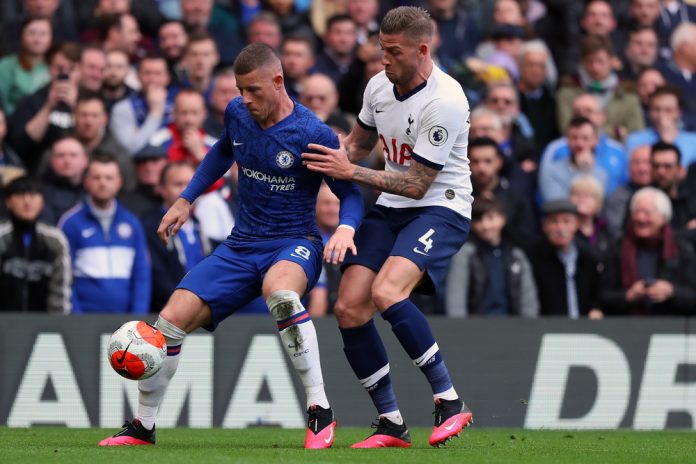 The decision of a dozen European football clubs, including six English Premier League teams, to join a breakaway 'European Super League' (ESL) has been met with mass criticism from global governing bodies, prominent political figures and supporters alike.
Chelsea, Liverpool, Manchester City, Manchester United, Tottenham Hotspur, AC Milan, Atletico Madrid, FC Barcelona, Inter Milan, Juventus and Real Madrid have all agreed to become founding members of the 'cynical project', as it was dubbed by UEFA.
Formally announcing the plans late last night, the clubs spearheading the project released a media release, which featured quotes from Joel Glazer, co-chairman of Manchester United and vice-chairman of the Super League. 
Glazer stated: "By bringing together the world's greatest clubs and players to play each other throughout the season, the Super League will open a new chapter for European football, ensuring world- class competition and facilities, and increased financial support for the wider football pyramid."
Late last year, reports emerged that both Liverpool and Manchester United had entered discussions to join the breakaway league, which had financial backing from Wall Street bank JP Morgan and global private equity firm Providence Equity Partners, according to the reports.
However, UEFA subsequently confirmed that there would be significant reforms to the current format of the Champions League, in order to offer clubs some incentive to remain in the competition.
Following the announcement by the 12 clubs, the FA, UEFA and the Premier League have released a joint statement which warns that teams and players partaking in the Super League tournament will face bans, with calls from fans and former footballers calling for points deductions as a further punishment.
"UEFA, the English Football Association and the Premier League, the Royal Spanish Football Federation (RFEF) and LaLiga, and the Italian Football Federation (FIGC) and Lega Serie A have learned that a few English, Spanish and Italian clubs may be planning to announce their creation of a closed, so-called Super League," the statement read.
However, noticeably absent from the sign-ups was European giants Paris Saint-Germain (PSG) and Bayern Munich, both of whom UEFA offered its gratitude to for avoiding the temptation to join the breakaway league, which will not be recognised by the football body.
It continued: "As previously announced by FIFA and the six Confederations, the clubs concerned will be banned from playing in any other competition at domestic, European or world level, and their players could be denied the opportunity to represent their national teams.
"We thank those clubs in other countries, especially the French and German clubs, who have refused to sign up to this. We call on all lovers of football, supporters and politicians, to join us in fighting against such a project if it were to be announced. This persistent self-interest of a few has been going on for too long. Enough is enough."
Furthermore, UK Prime Minister Boris Johnson voiced his thoughts on the new division, suggesting that the plans would be 'very damaging for football' and offering his support to football authorities taking action against it.
Plans for a European Super League would be very damaging for football and we support football authorities in taking action.

They would strike at the heart of the domestic game, and will concern fans across the country. (1/2)

— Boris Johnson (@BorisJohnson) April 18, 2021
Meanwhile, Culture Secretary Oliver Dowden released a statement, stating: "Football supporters are the heartbeat of our national sport and any major decisions made should have their backing.
"With many fans, we are concerned that this plan could create a closed shop at the very top of our national game. Sustainability, integrity and fair competition are absolutely paramount and anything that undermines this is deeply troubling and damaging for football.
"We have a football pyramid where funds from the globally successful Premier League flow down the leagues and into local communities. I would be bitterly disappointed to see any action that destroys that."
Real Madrid President Florentino Pérez has been named as the first Chairman of the league, whilst Juventus Chairman Andrea Agnelli and Joel Glazer will serve as Vice-Chairman, with the latter reaffirming that the division will 'open a new chapter for European football, ensuring world-class competition and facilities, and increased financial support for the wider football pyramid'.
Agnelli had previously outlined his stance against the potential plans for a European Super League, nonetheless, the former Chairman of the European Club Association (ECA) has significantly changed his stance and will now seemingly play a key role in the project. 
Earlier in March, Agnelli disclosed that the organisation was 'very close' to agreeing upon a new 'ideal' Champions League format.
He explained at the time: "I think it will provide great opportunities for those teams participating in that competition. It will provide the knockouts that are the essence of any competition. It's very, very close to an ideal Champions League. We're maybe just a couple of weeks away.
"My attention for quite a long time has been to make sure we find a solution with UEFA. We had fights with Alex [UEFA President, Alexander Ceferin] in the autumn months because we wanted to find the balance between continental and domestic competition."
The ESL will comprise of 20 teams, including the 12 founding clubs and three new members which are expected to be confirmed soon, along with five teams which will qualify based on domestic performance.
According to the proposals, the league will begin in August each year, with clubs divided into two groups of 10, hosting fixtures both home and away mid-week, and the top three teams from each group qualifying for the quarter-finals and clubs in fourth and fifth going head-to-head for the remaining places in the play-offs.
After that, the tournament will resume the two-leg knockout format of the Champions League before the competition is decided by a single-leg final in May, to be staged at a neutral venue.
Leading European football clubs announce new Super League competition.

— Liverpool FC (@LFC) April 18, 2021
"As soon as practicable after the start of the men's competition, a corresponding women's league will also be launched, helping to advance and develop the women's game," a Super League statement released yesterday evening announced.
"The new annual tournament will provide significantly greater economic growth and support for European football via a long-term commitment to uncapped solidarity payments which will grow in line with league revenues.
"These solidarity payments will be substantially higher than those generated by the current European competition and are expected to be in excess of €10 billion during the course of the initial commitment period of the clubs. In addition, the competition will be built on a sustainable financial foundation with all Founding Clubs signing up to a spending framework.
"In exchange for their commitment, Founding Clubs will receive an amount of €3.5 billion solely to support their infrastructure investment plans and to offset the impact of the COVID pandemic."