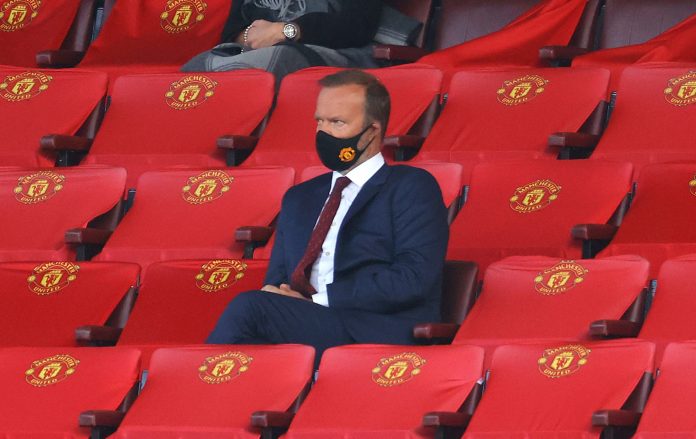 Manchester United, Arsenal and Tottenham Hotspur have all stepped away from the European Club Association (ECA) as United's Executive Vice-Chairman, Ed Woodward, has quit his role at UEFA, according to reports.
Woodward, who was named on the football governing body's Professional Football Strategy Council as an ECA representative in September 2017, initially denied reports that the top tier team was in talks over the breakaway competition at an investors' call in October when rumours first surfaced.
However, the Premier League trio – along with three other 'big six' English teams – have now signed up to be a part of a new European 'Super League' which will offer founding clubs a 'one-time payment of the order of €3.5 billion' – a decision which has drawn widespread  criticism from fans, former players and ex managers of the clubs.
The Manchester United Supporters' Trust released a statement which slammed the 'completely unacceptable' plans for a breakaway league on Sunday evening, declaring that the plans would make for 'a closed shop of self-selected wealthy clubs'.
"To bring forward these proposals without any fan consultation, and in the midst of a global pandemic when people should be pulling together not serving their own selfish interests, just adds insult to injury", the statement read.
"When Sir Matt Busby led us into the European Cup in the 1950s, the modern Manchester United was founded in the tragedy and then triumph that followed. To even contemplate walking away from that competition would be a betrayal of everything this club has ever stood for.
"We urge everyone involved in this proposal including Manchester United to immediately withdraw from this proposal."
Sir Alex Ferguson, Manchester United's most successful manager who guided the club to two UEFA Champions League titles, distanced himself from the plans – noting that the four European finals the club played in during his reign were 'the most special of nights', reaffirming that 'fans all over love the competition as it is'.
Meanwhile, former defender Gary Neville didn't hold back in his view on the 'scandalous' revolt.
"You have got to stamp on this, it's criminal, it's a criminal act against football fans in this country," Neville blasted the proposals. "This is the biggest sport in the world, the biggest sport in this country, it's a criminal act against the fans. Deduct points, deduct money, and punish them."
Co-Chairman of the club, Joel Glazer, will serve as Vice-Chairman of the tournament, whilst Andrea Agnelli, who also stepped away from the ECA despite backing reforms to the Champions League just last month, will act in the same role.