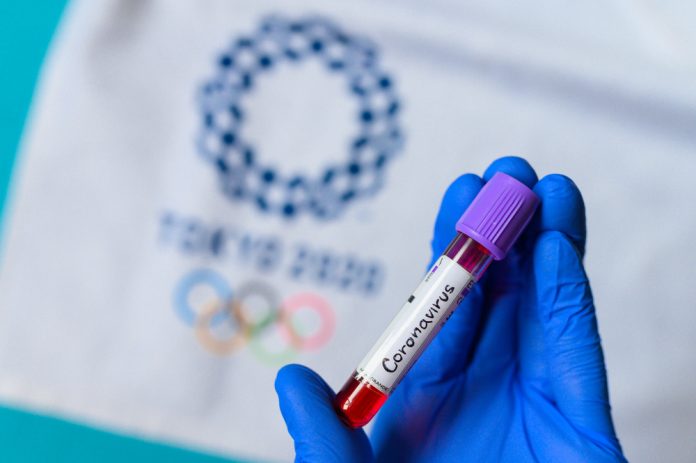 Athletes competing in the upcoming Tokyo 2020 Olympic Games will undergo daily testing for COVID-19 as part of a new set of countermeasures detailed in the latest edition of the Olympic 'playbook' to contain the spread of the virus.
The second edition of the playbook, released by the International Olympic Committee (IOC) and the Tokyo Olympic Organising Committee (TOC), follows on from the publication of the first playbook earlier in February.
Changes to the second playbook include testing on a daily basis for competitors and those within close proximity with athletes as cases continue to rise in Japan with the country in a state of emergency until 11 May, whereas participants were only required to be tested once every four days previously.
Furthermore, participants will only be allowed to use dedicated vehicles for the event and will not be allowed to travel on public transport. In addition, athletes will also only be permitted to eat in limited locations where coronavirus protocols are in place, such as catering facilities at the Games'  venues, restaurants within their accommodation and using food delivery or room service in their rooms.
Hidemasa Nakamura, Tokyo 2020 Games Delivery Officer, explained: "By having daily testing a new situation with the variant of concern could be coped with. With frequent testing we will also be minimising the risk of forming clusters.
"The worst scenario is if we create clusters and then a lot of medical resources will be concentrated in the situation and pressure the medical system in Japan."
Nakamura added that tests will be saliva-based and an expert panel will be established to ensure no athlete is excluded on the basis of a 'false positive' test result, with athletes required to wear face masks at all times, except when eating, drinking, sleeping, training or competing.
It has also been confirmed by Christophe Dubi, Executive Director of the Olympic Games, that a disciplinary commission has been assembled, should athletes fail to follow the playbook rules, with potential penalties including participants losing the right to join in the event.
A third and updated edition of the playbook is expected to be released in June in accordance with the ever-changing circumstances in the country.
International spectators have already been banned from the delayed Summer Games as a result of the pandemic, with around 900,000 tickets for the event sold outside of Japan and the government hoping the Olympics would 'revive the Japanese economy'.
However, a decision is set to be made on the amount of delegates allowed to attend the Tokyo Games, with only essential operational officials expected to be permitted to watch the event.