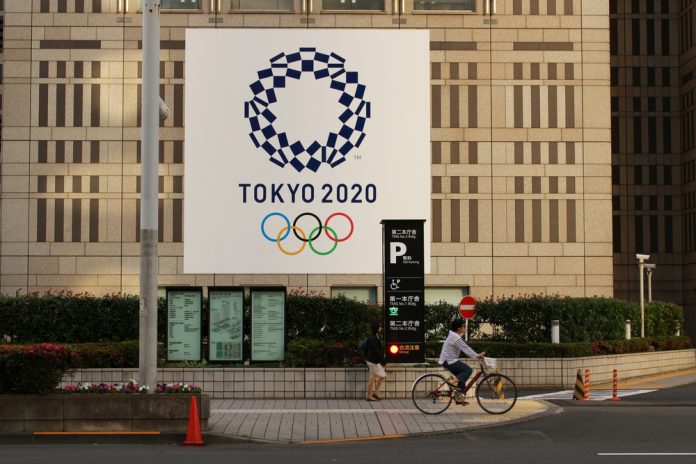 The organisers of the Tokyo 2020 Olympics have confirmed that international sports fans will not be allowed to attend the rescheduled event.
Citing the ongoing COVID-19 pandemic both in Japan and globally, organisers made the announcement banning international fans on Saturday, having set a date for confirmation the previous week.
Around 900,000 tickets for the event have been sold outside of Japan, with local news sources estimating that hospitality sales would generate revenues of ¥90 billion, which it was hoped would 'revive the Japanese economy'.
Furthermore, some officials have estimated that over nine million tickets may have been sold overall, whilst 4.5 million tickets were distributed through the domestic national lottery system, although there were around 815,000 requests for refunds last year.
"Currently, the COVID-19 situation in Japan and many other countries around the world is still very challenging and a number of variant strains have emerged, whilst international travel remains severely restricted globally," Tokyo 2020 organisers stated in a press release.
"Based on the present situation of the pandemic, it is highly unlikely that entry into Japan will be guaranteed this summer for people from overseas.
"In order to give clarity to ticket holders living overseas and to enable them to adjust their travel plans at this stage, the parties on the Japanese side have come to the conclusion that they will not be able to enter into Japan at the time of the Olympic and Paralympic Games. 
"This conclusion will further contribute to ensure safe and secure Games for all participants and the Japanese public."
Seiko Hashimoto, President of the Organising Committee, added: "It is very unfortunate, but seeing the current state of infections and what should be done to avoid causing strains on our medical system, it cannot be helped."
As reported by Kyodo News, authorities have plans to open venues to local spectators at a capacity of 50%, and there may still be some capacity for foreign volunteers to attend the games. It is estimated that of the 80,000 people who volunteered to assist with organising and staffing the event, 10% came from overseas.
It was further confirmed on Saturday that another review will take place in April, this time examining how many officials, media outlets and staff will be in attendance.
Commenting on the decision to bar international fans from the games, Thomas Bach, President of the International Olympic Committee, remarked: "We share the disappointment of all enthusiastic Olympic fans from around the world. For this, I am truly sorry. We know that this is a great sacrifice for everybody."
The rescheduled tournament is set to become the most expensive Olympic Games on record, overtaking London 2012, with the current debt estimate standing at $1.9 billion.