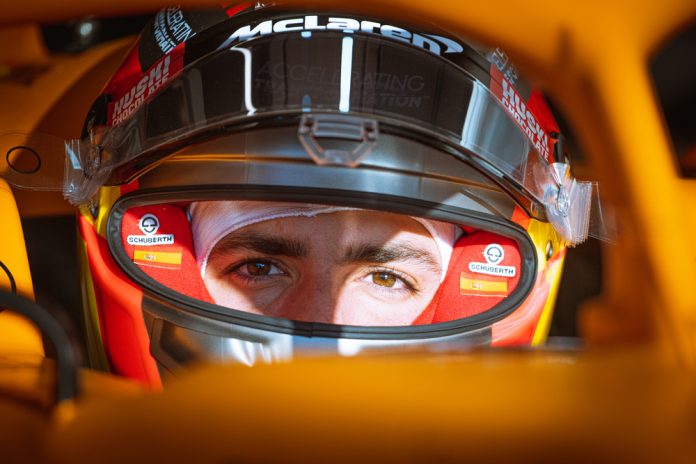 McLaren Racing has named British-based sportswear brand Castore as the official team apparel and sportswear partner for the McLaren Formula One team for the 2022 season. 
Under the terms of the agreement, Castore will supply McLaren with team apparel from the start of the 2022 Formula One season. Additionally, the sportswear's branding will feature on McLaren F1 team apparel and on the race suits of McLaren drivers, Lando Norris and Daniel Ricciardo.
At the end of 2020, Castore launched its first collection with McLaren Automotive and similarly, will collaborate with McLaren Racing to develop performance sportswear ranges. It will also take on McLaren Racing's licensed merchandise programme providing the team's global fanbase with greater access to the product through localised ecommerce distribution across key regions. 
"We are thrilled to be partnering with McLaren, an iconic name in Formula One," stated Phil Beahon, Castore Co-Founder. "Not only are they a brilliant British brand but we share the mindset of relentlessly pursuing ways to boost performance, encapsulated by our motto 'Better Never Stops'.
"Given the global audience for Formula One, we believe this partnership will increase the visibility and appeal of the Castore brand with millions of fans and accelerate our drive to build the world's leading premium sportswear brand."
The sportswear brand will utilise advanced engineering, expertise in sports science, unique technical fabrics and rigorous testing to 'revolutionise the industry', harbouring a shared 'commitment to innovation' with McLaren.
Mark Waller, Chief Commercial Officer, of McLaren Racing, added: "Castore are leading innovators in the premium sportswear industry through their performance-enhancing range of apparel and we are delighted to announce their partnership with McLaren Racing as Official Team and Sportswear Partner of the McLaren Formula One team.
"We are looking forward to bringing together our passion for engineering excellence to deliver the highest quality product and services for our team, fans and partners." 
In football, the manufacturer held talks with Serie A duo Lazio and Napoli earlier in February with the Italian top-flight teams' current contracts with Macron and Kappa due to expire at the end of the 2021/22 season respectively.