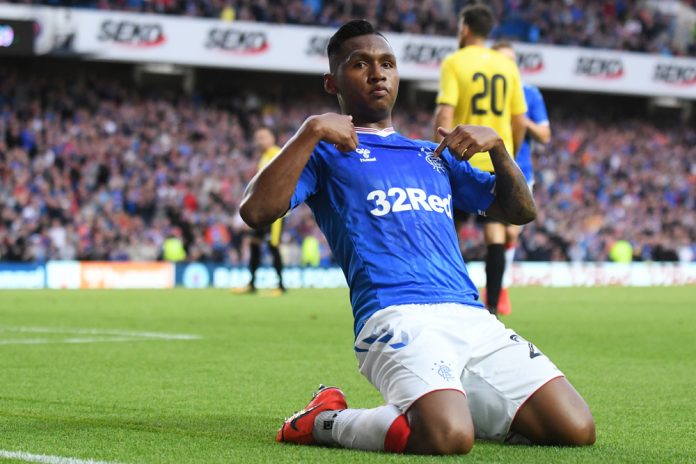 Scottish Premiership team Rangers has renewed its sponsorship agreement with betting brand 32Red, in a deal which marks the most lucrative commercial agreement in the club's history.
Under the terms of the landmark agreement, Kindred Group-owned 32Red will continue to appear on the front of both Rangers' home and away shirts, whilst sister brand Unibet will feature on players' jerseys during domestic and European competitions, including the UEFA Champions League.
One of the longest-running agreements in UK football, the alliance dates back to 2014 when the two parties first aligned as Rangers won promotion from the Scottish Championship back to the top-tier.
James Bisgrove, Rangers' Commercial and Marketing Director, commented: "I am delighted that the club and 32Red have agreed to extend the partnership, which is excellent news for the continued commercial growth of the club and represents the largest sponsorship agreements in our 150-year history.
"32Red have supported our club for many years of our journey back to the pinnacle of Scottish football and our historic 55th league title.
"They've been part of our journey both on the pitch and in the community and we are grateful for their fantastic support. They are long-term partners and we hope to continue the successful, winning, relationship for many years to come."
The Scottish giants last extended the agreement in 2019, with the deal set to expire at the end of the current campaign.
Kindred Group also maintains commercial relationships with a handful of football clubs across the country, including the EFL Championship's Derby County and Cardiff City, along with Leeds United of the Premier League.
"We are thrilled to be continuing our longstanding partnership with SPFL champions Rangers – it's been quite a journey over the last decade and we're proud to have played our part in that," added Neil Banbury, UK General Manager at Kindred Group. "It is a hugely exciting time to be involved with the club, as this current season has shown already.
"More widely, we remain committed to reinventing the sports sponsorship model, so that it benefits the wider community. That is why as part of this extended agreement with the club we will be renewing our support for the vital men's mental health initiative, Team Talk."
The betting brand has invested in various social responsibility projects at its various partner clubs, upholding its commitment to making a difference within the community.
In an interview with Insider Sport last year, Banbury highlighted the 'significant contribution' that gambling operators make, with the 'ongoing financial sustainability of professional football at all levels is as important now as it has ever been'.
Most recently, Rangers manager Steven Gerrard – who praised the alliance as a 'winning partnership – participated in one of the online Team Talk sessions, via video conference, joined by 25 regular members and supporters, who shared their mental health experiences during lockdown.