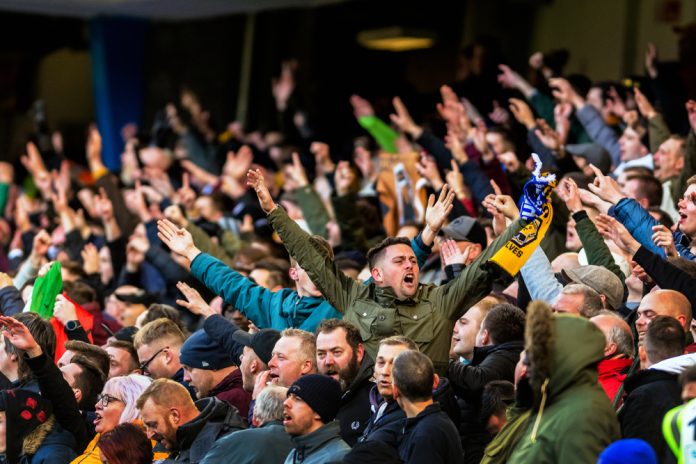 The Premier League is exploring the possibility of capitalising on Non-Fungible Tokens (NFTs) as a new stream of revenue for its clubs, according to a report by the Financial Times.
The digital collectibles, which are authenticated using blockchain technology, could provide essential income for top-tier English clubs, which will have lost up to £2 billion in ticket sales and broadcasting revenue since the outbreak of the coronavirus by the end of the current campaign.
Last week, Liverpool released its latest set of financial accounts which blamed its £46 million pre-tax loss on the financial devastation caused by the pandemic. In addition, Manchester City also revealed a net loss of £126 million for the turbulent 2019/20 season earlier in April.
However, the report added that individual clubs may prefer to manage their own strategies on NFTs, as opposed to taking a collective approach, but no decisions have yet been made on whether to enter the market.
According to the Financial Times, a source 'close' to Premier League leadership said: "We are looking into it, and see the digital collectibles space as an area of interest to fans, the Premier League and our clubs. [They are] currently looking to establish the right route if any for the PL to take."
Yesterday, it was announced that DAZN would launch the streaming service's first-ever set of NTFs, showcasing iconic moments from the world Super Middleweight unification blockbuster between Canelo Alvarez and Billy Joe Saunders.
The move follows in the footsteps of the National Basketball Association (NBA), which became one of the first and most notably sporting competition's to exploit the popularity of digital collectibles.
In 2019, the North American basketball league launched the NBA Top Shot virtual trading cards in conjunction with blockchain company Dapper Labs, based on short clips from matches, with Top Shot already posting transactions totalling $550 million since its launch.
More recently, Bayern Munich star Alphonso Davies announced the launch of an NFT collection in June 2021 on the Binance marketplace, with each piece of digital art accompanied by an exclusive real-life experience with the player through a golden ticket.
Speaking to Insider Sport earlier in the year, Fantastec SWAP – a digital football collectibles firm – Founding Director Steve Madincea maintained the importance for clubs of preserving 'high levels of engagement' with fans on a local and global scale – a goal which can be achieved through 'fan tokens' and something the Premier League will be looking to replicate.