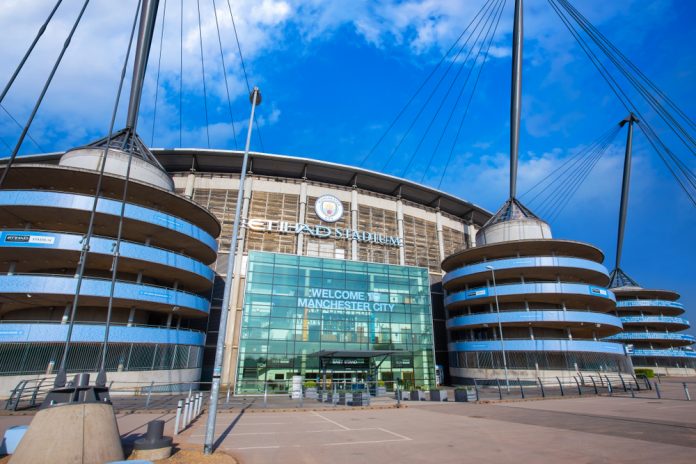 City Football Group (CFG), the holding company which owns Manchester City, has agreed to become an equal joint venture partner and investor in the new Co-op Live arena.
The £350 million indoor music and entertainment venue project will be constructed on the Etihad Campus, next to the newly-crowned Premier League champion's Etihad Stadium.
CFG and the US sports and entertainment conglomerate behind the proposals, Oak View Group (OVG), have set out an aim to make the 23,500-capacity arena 'one of the world's most advanced and sustainable venues'.
"Co-op Live unlocks the potential for the Etihad Campus to grow as an entertainment destination that creates more reasons for the nation and world to visit Manchester," said Marty Edelman, Board Director at CFG.
"The Chairman and the board's priority has always been to ensure Co-op Live seamlessly integrates with the Campus and compliments Manchester's city centre offer. As a joint venture partner and investor, we will ensure the Co-op Live becomes part of the fabric of East Manchester and delivers the fullest community and economic impact as Manchester, and the wider region builds back from COVID."
Before acquiring planning approval in September 2020, CFG backed OVG's feasibility studies and community consultations.
Consumer co-operative Co-op secured the naming rights to the arena, scheduled to open in 2023, shortly after planning permission was granted through OVG.
The company struck a deal with Elevate Sports Ventures in January to support strategy, marketing, sales, and service for premium hospitality offerings, whilst musician and boyband star Harry Styles has also taken a minority stake in the venue.
CFG has also overseen over £700 million of public investment into the Etihad Campus and the area of East Manchester since 2008, which supported around 14,000 jobs.
"The Etihad Campus was always a clear choice due to its proximity to the city centre and the opportunity to be part of a growing visitor destination with excellent existing transport links," added Tim Leiweke, Co-Founder and Chief Executive of OVG.
"With CFG as a JV partner, we can push the boundaries on how Co-op Live delivers for artists, every single fan, the UK's music industry and the city by creating a magical intersection of sports, community and entertainment that will be the envy of the world."