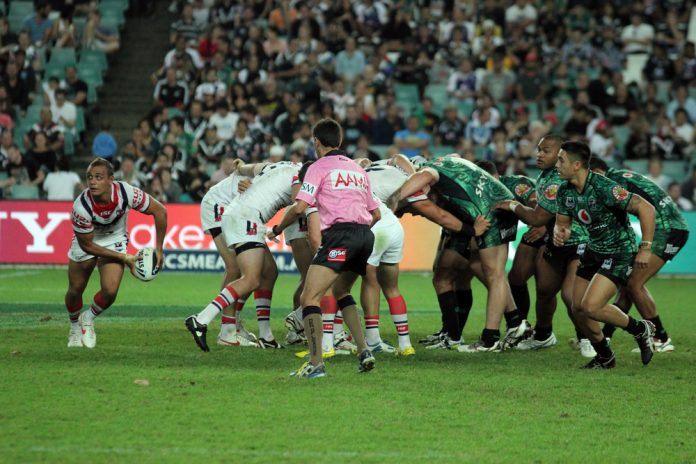 The Australian Rugby League Commission (ARLC) and pay-television broadcaster Sky New Zealand have extended their National Rugby League (NRL) broadcast arrangement until 2027.
As part of the deal, which commences in 2023, selected games during Anzac Round and Magic Round will be available on free-to-air television. The agreement also ensures all NRL Telstra Premiership and NRLW women's games will be broadcast live in New Zealand for the first time.
Sky New Zealand Chief Executive, Sophie Moloney, said: "Through our partnership, we have committed to working even more closely with NRL and NZRL to grow the game of Rugby League in New Zealand, like the roadshow we have on this weekend in Christchurch with the Warriors and NZRL.
"We'll do everything we can to attract and develop the next generation of league fans and players from grassroots to high performance. It's this which is vital to the future of the game.
"We also commit to making some important matches available free-to-access. That way we can ensure as many Kiwis as possible can enjoy the wonderful game of rugby league."
In addition, the ARLC and Sky New Zealand will work closely alongside the New Zealand Rugby League (NZRL) to co-invest in initiatives to grow rugby league.
"This is an exciting deal for rugby league fans in New Zealand and highlights Sky NZ's ongoing commitment to growing our game," added NRL Chief Executive, Andrew Abdo.
"It ensures every premiership and NRLW game will continue to be broadcast live, along with the finals series and State of Origin.
"Sky's increased commitment for the duration of this deal will assist in expanding our reach in New Zealand, including coverage of our emerging development competitions.
"There's around one million Kiwis who follow rugby league and partnerships like this play a vital role in growing our fan base and ensuring even more coverage of one of the world's most entertaining and exciting competitions."