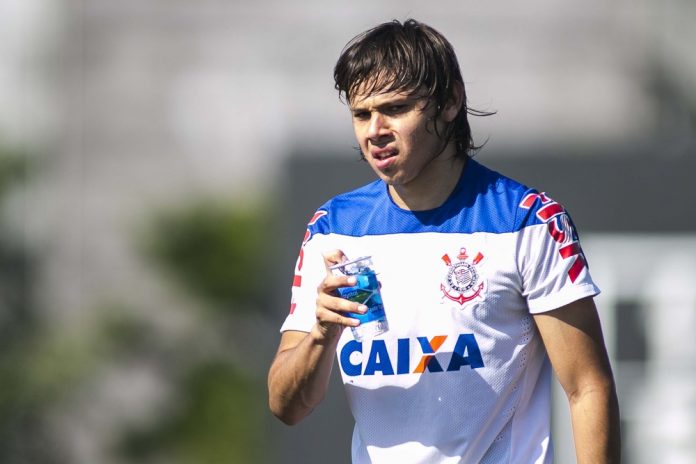 Campeonato Brasileiro Série A team SC Corinthians is set to launch a Fan Token on the direct-to-consumer Socios.com platform via a partnership with Chiliz.
As part of the deal, the club will launch the $SCCP Fan Token in the near future, providing the Brazilian side's global fanbase with a new way to influence and engage with the club, including access to voting rights in polls, VIP rewards, exclusive promotions, AR-enabled features, chat forums, games and competitions on the mobile app.
Duilio Monteiro Alves, President of SC Corinthians, noted: "We proudly welcome this partnership with Socios.com and Chiliz as a true outcome of our vigorous search for innovation and new platforms of engagement with our fans. Now more than 35 million fans in Brazil and many more across the world will be able to interact with SC Corinthians in exciting ways, from wherever they are.
"As these times strongly demand a breakthrough in the digital environment, this is a very significant step that proves our focus on modernisation."
The $CHZ Fan Token – which powers the Socios.com platform – and the individual clubs' Fan Tokens are available on Brazil and South America's biggest crypto exchange Mercado Bitcoin, as well as on Binance and Coinbase.
"This is truly another landmark partnership," said Alexandre Dreyfus, CEO of Chiliz and Socios.com. "Corinthians are one of the most widely supported teams on the planet, with an incredibly passionate local fanbase and a diaspora of fans around the world all wanting a closer connection with their beloved team.
"$SCCP Fan Tokens are going to provide fans of this amazing, historic club with the chance to enjoy unprecedented engagement and influence. This is the start of something special for supporters and we're very excited by what will be delivered for fans of Timão worldwide.
"Fan Tokens are going to shape the future of fan engagement for fans in Brazil, across South America and around the world and I'm delighted that Corinthians have become the latest massive club to join this unparalleled shift from passive fans to active participants – a movement that will create a better relationship between supporters and their favourite teams."
Corinthians joins the likes of FC Barcelona and Atletico Madrid, along with Juventus, Paris Saint-Germain, Manchester City and AS Roma, in launching a Fan Token on the Socios.com platform, along with Brazilian rivals Atlético Mineiro.
More recently, LaLiga club Valencia CF became the first team to ink a shirt sponsorship with the fan engagement platform.SC Corinthians joins Socios.com fan engagement platform